Fall Harvest Tablescape – From Everyday to Holiday
Did you see my simple and casual fall harvest table setting from last week? It was created using only items I got from Walmart and the response was amazing, so this week I wanted to show you how you can use the same pieces to create a more formal fall harvest tablescape and go from everyday to holiday!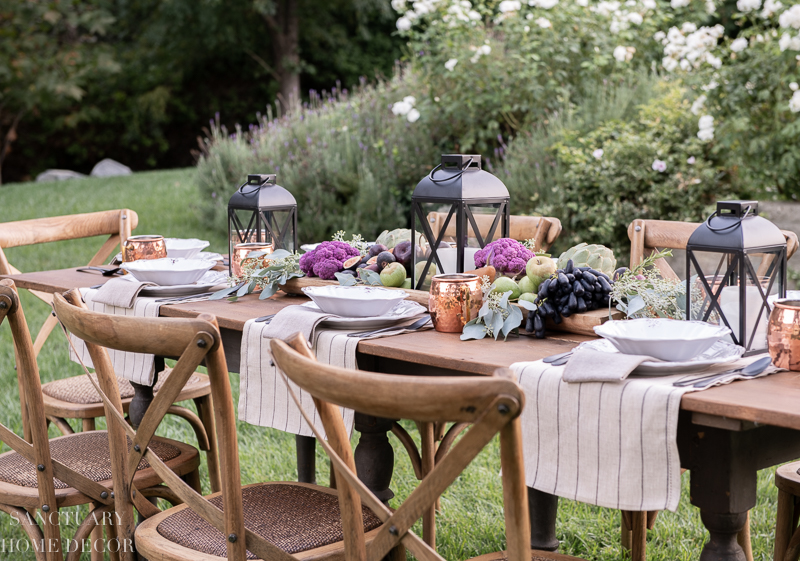 I had so much fun putting together both of these table settings because I was challenged to take the same table linens, dishes, and centerpiece elements but use them in totally different ways.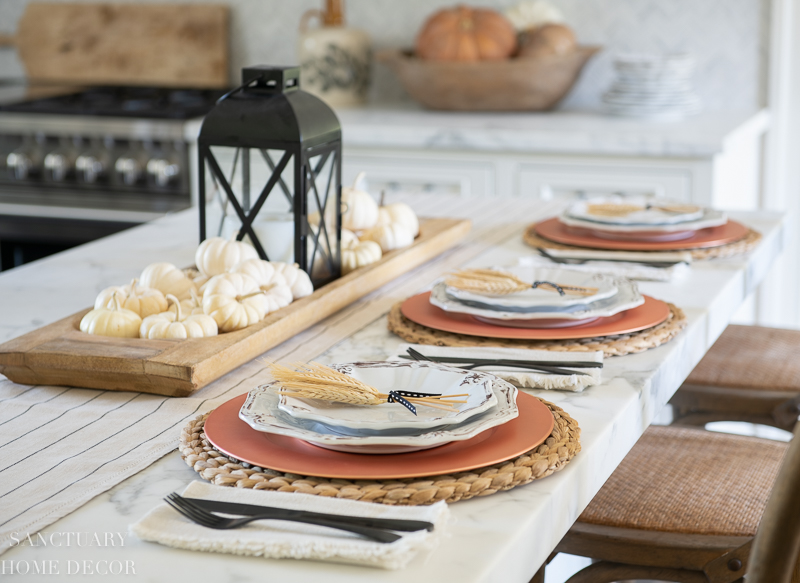 The photo above shows the "everyday" place settings I created last week using some very simple elements that are easy to mix and match.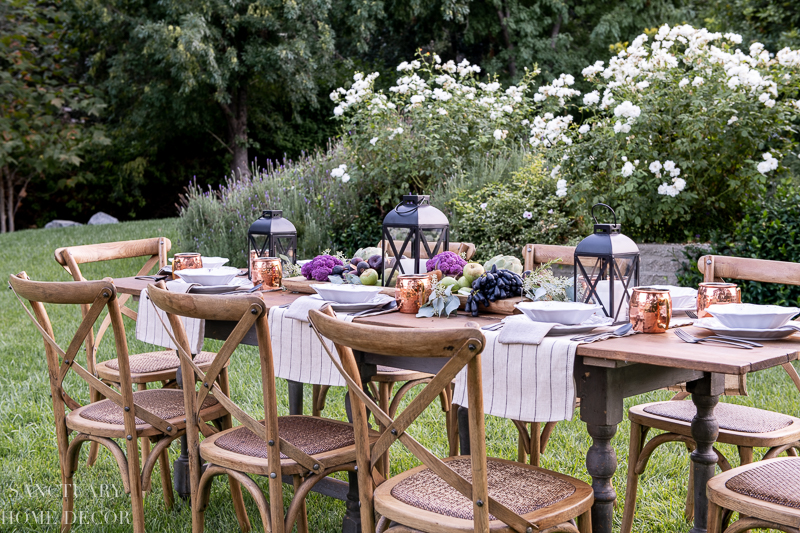 By shifting just a few things, those everyday elements become a beautiful fall harvest tablescape that is ready for the upcoming holidays.
One of the changes I made was to use three table runners laid across the width of the table, rather than one down the center. These define the place settings and add an interesting element to the table.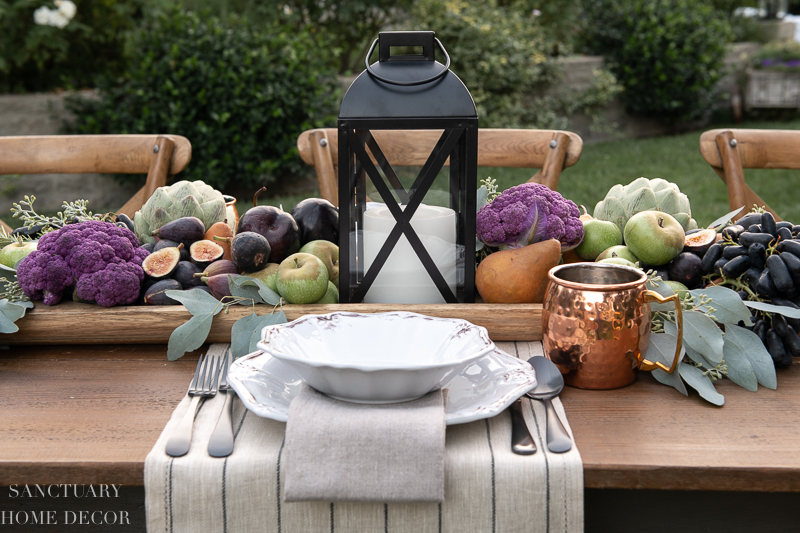 The simple white pumpkin centerpiece on my everyday table setting was transformed into a fall bounty of colorful fruits and vegetables with the same black lantern in the center. I used a mixture of artichokes, green apples, pears, plums, grapes, figs, and purple cauliflower and layered them in that handy trug I told you about last week.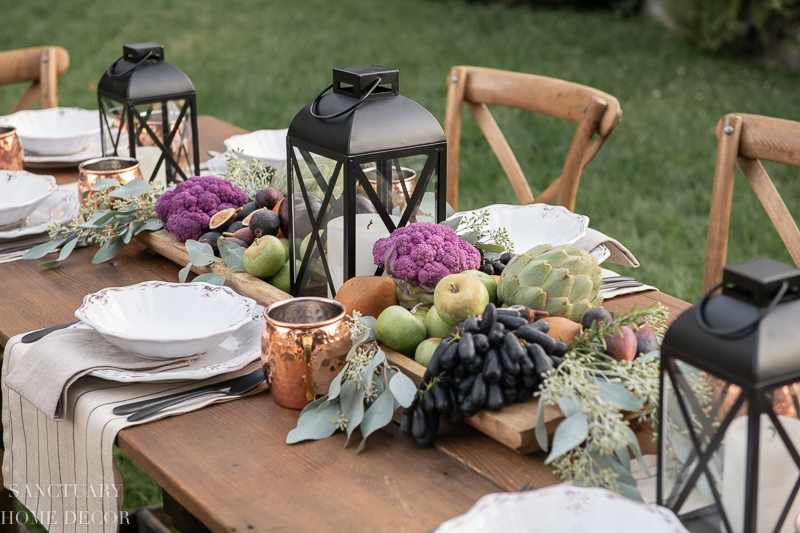 I added two smaller lanterns on the holiday tablescape to extend the look of the centerpiece and add some additional candlelight.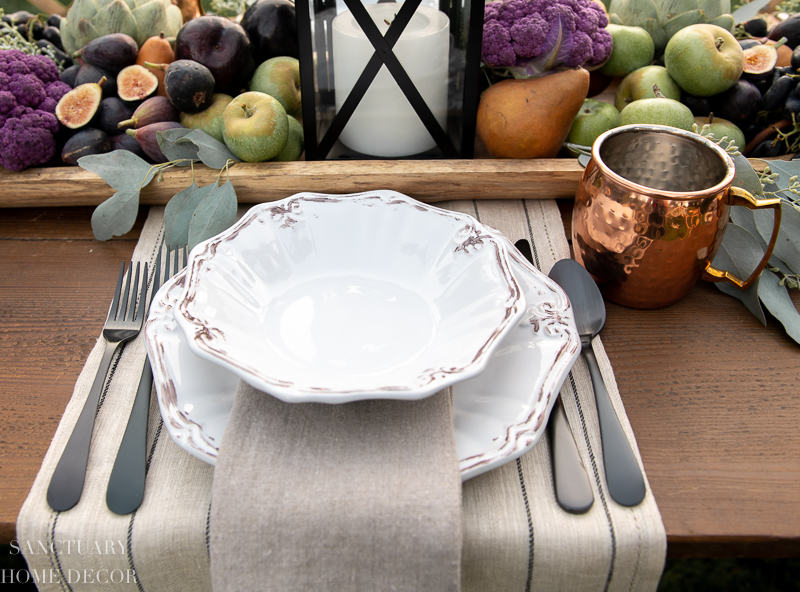 For the place settings, I used the same French country dishware and black flatware, but skipped the seagrass placemats and copper chargers. Instead, I used copper mugs to add a bit of warmth and holiday flavor to the table.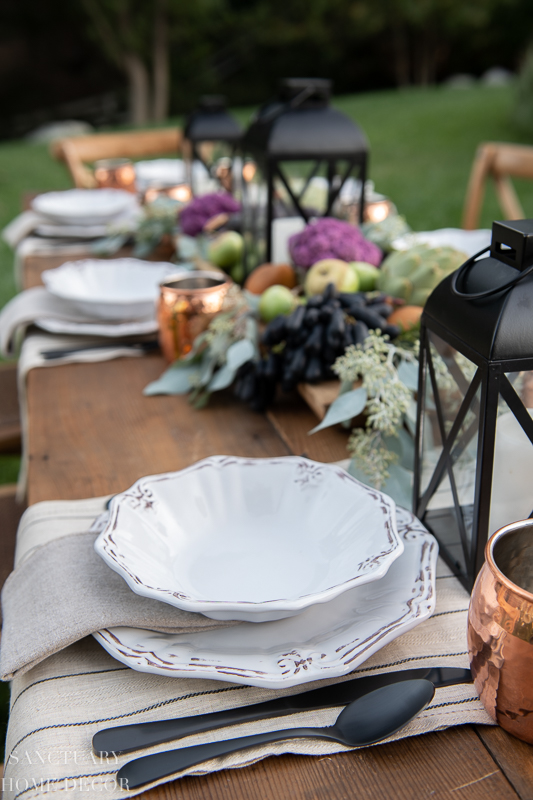 The result was a beautiful, but simply set table that evoked the fall spirit without being overdone or difficult to achieve.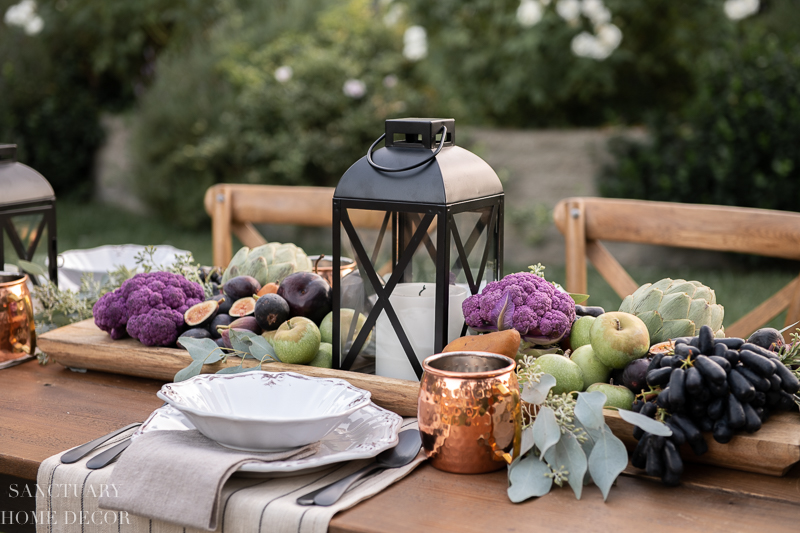 There are no flowers or floral elements to worry about either. This centerpiece can be made a day or two ahead and will remain fresh and pretty. At the last minute, I added a few eucalyptus stems to the tablescape to soften the look, but you could easily leave those out.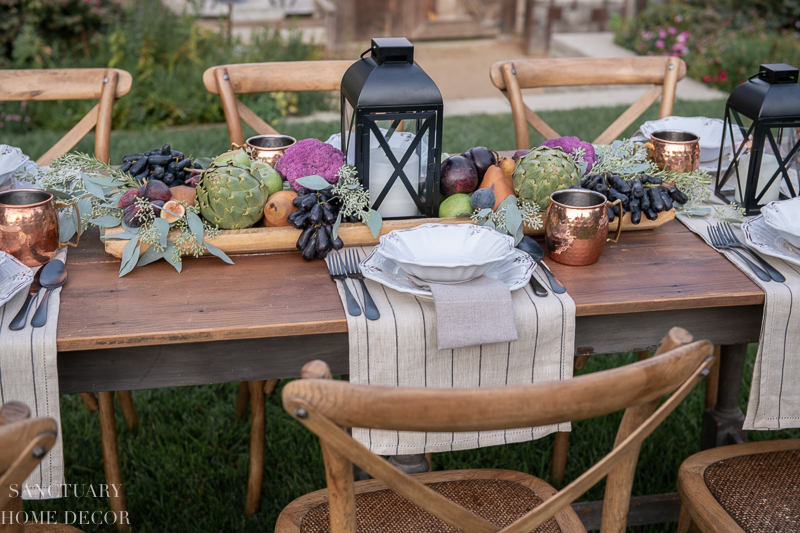 Perhaps the best part about this fall tablescape is the I will be re-using the table runner, dishes, flatware and centerpiece elements for many seasons to come. They are all classic pieces that will work on many types of table setting and that will become staples in my dish closet.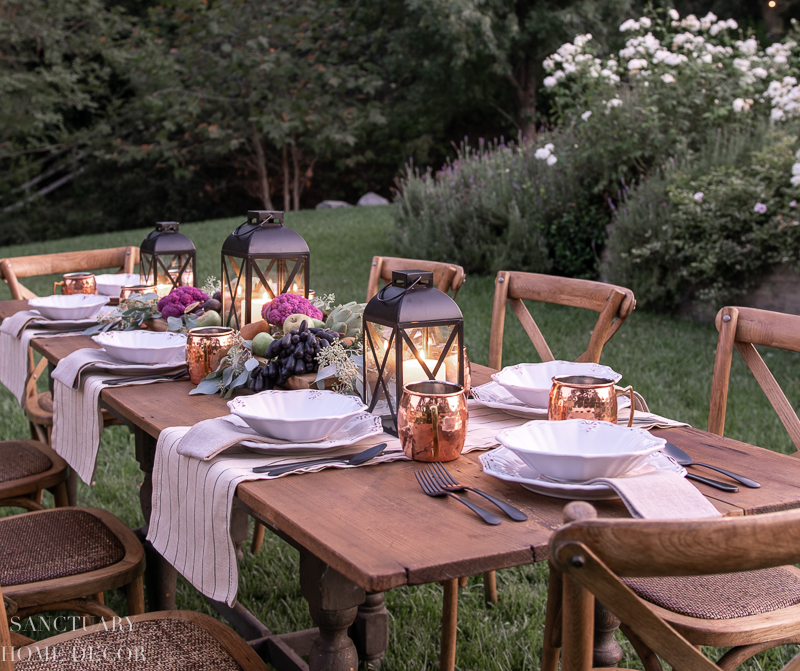 I hope this gave you some ideas about how to transform your fall table from everyday to holiday with just a few simple changes.



Have a beautiful day!

You can see the details of these same pieces on an Everyday Fall Table Setting by clicking HERE.