Simple DIY Garden Flower Arrangement
Hi Friends! We are enjoying some beautiful spring weather in southern California and that means I am spending additional time in the garden. With the first blooms appearing, I decided to clip a few to make a simple garden flower arrangement. The key to this arrangement is to fill a vase with greenery first and then add flowers. It's really so simple. I've outlined exactly how to make a beautiful garden arrangement below.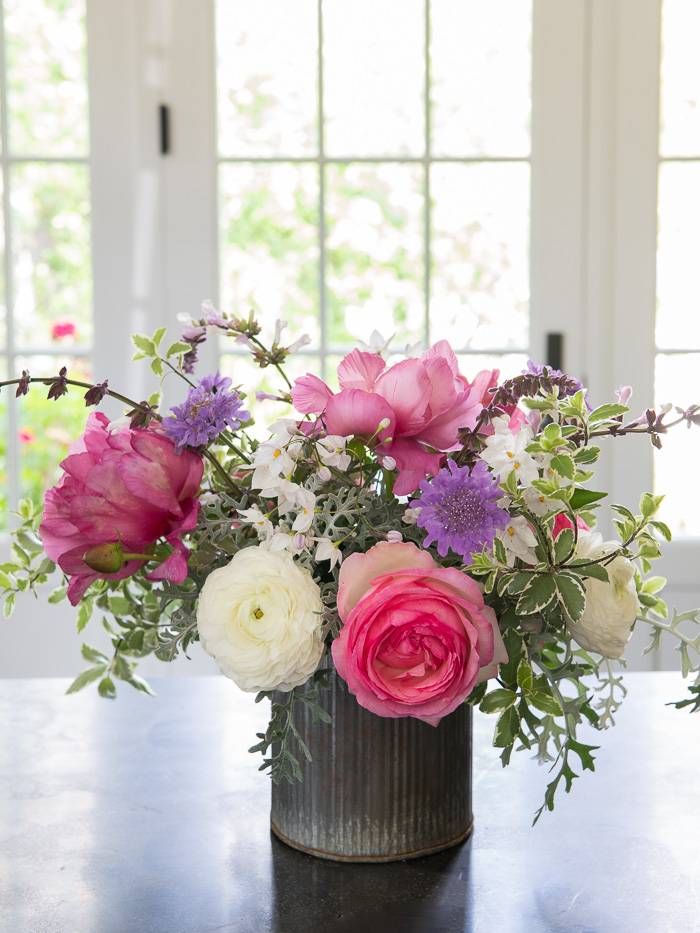 HERE'S WHAT YOU WILL NEED
A vase with a 4″-6″ opening
A piece of chicken wire or floral tape.
Garden greenery clipped from shrubs or plants
3 Large roses or "focus flowers"
3 Medium size roses or other flowers
6 – 8 Accent or filler flowers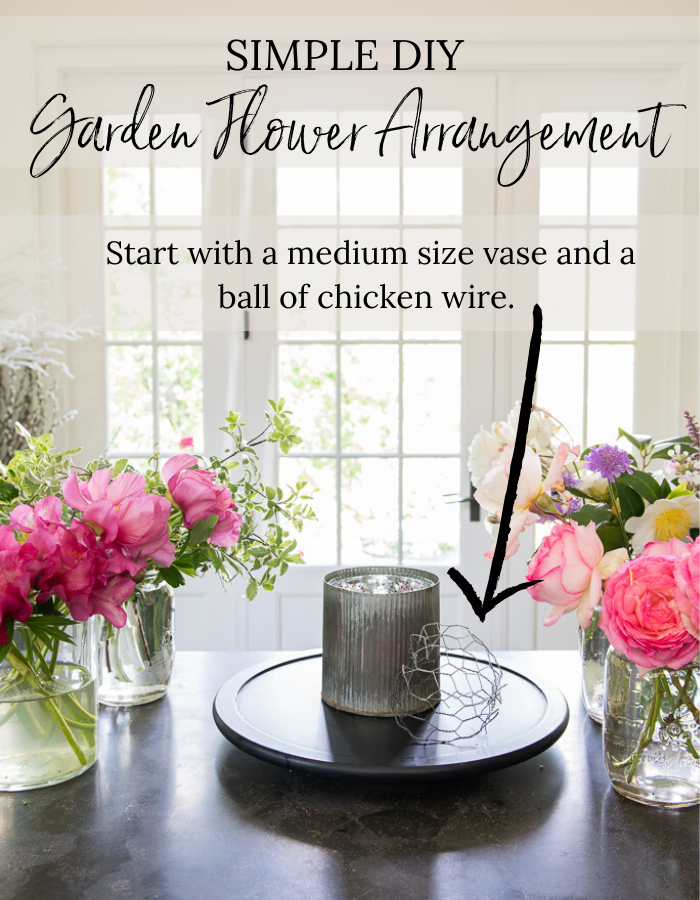 Using chicken wire inside the vase helps to keep the flower stems in place. You can also make a grid with floral tape across the top of the vase.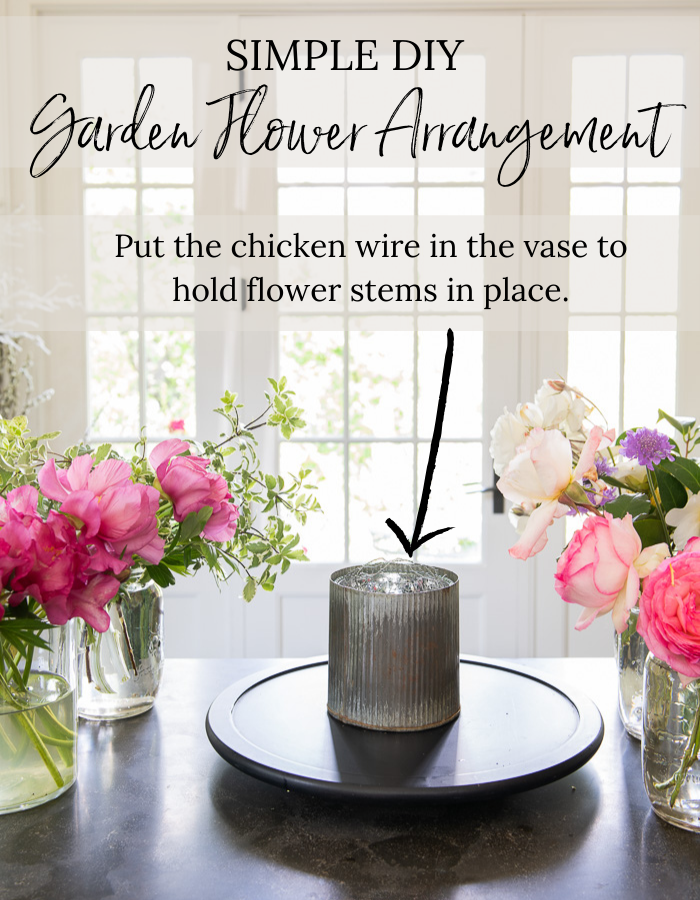 Look around your garden for shrubs or greenery to create a base for your arrangement. There are many typical plants in most yards that look great mixed with garden flowers.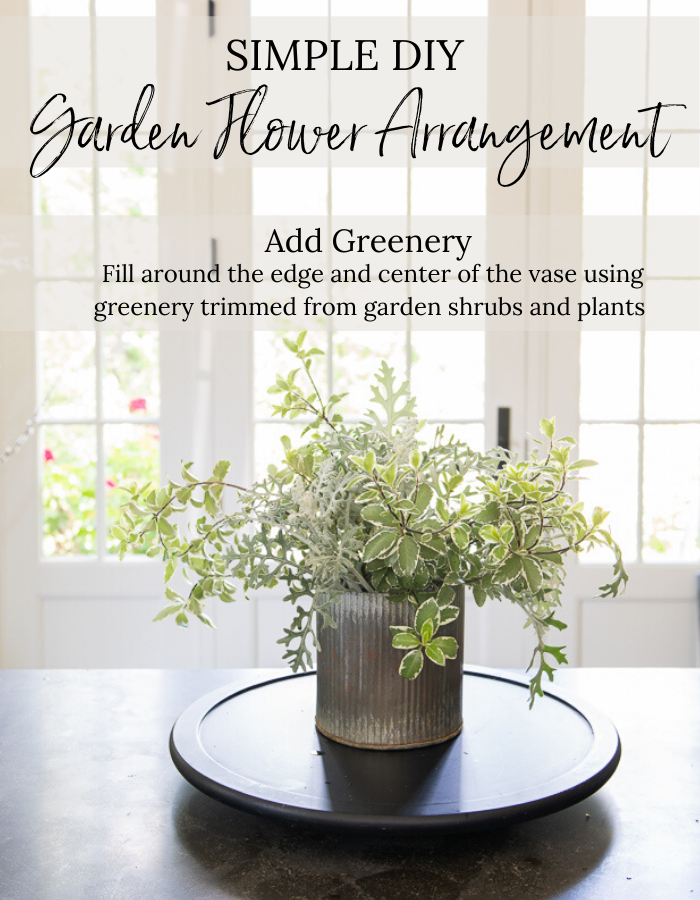 Once you have a base of greenery, add three large flowers to the arrangement as shown below. I used peonies that just started to bloom.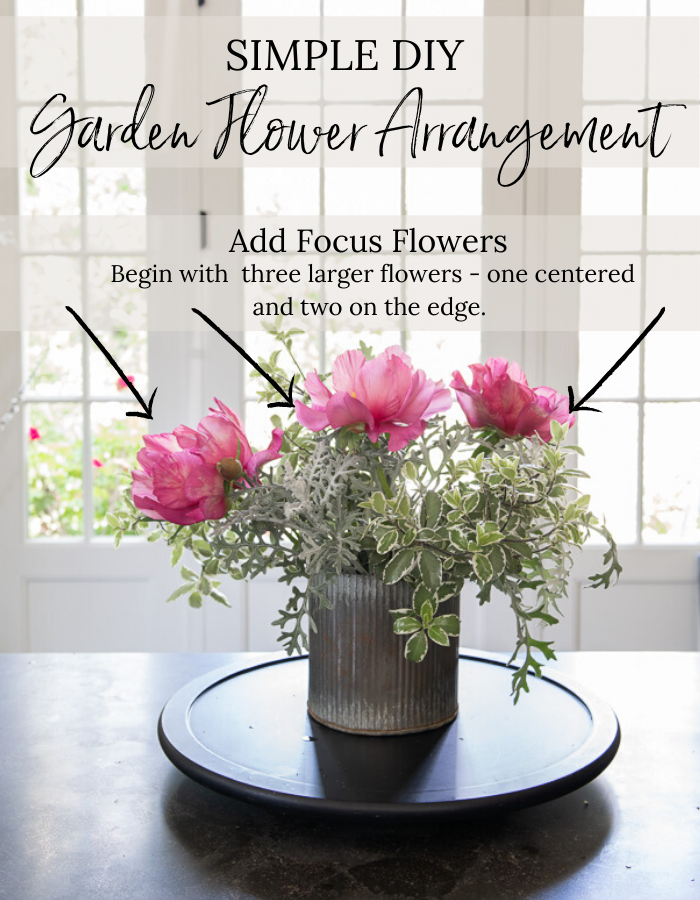 Next, add the three medium-size flowers to fill in open spaces in the greenery. These eden roses are the perfect complement to the peonies.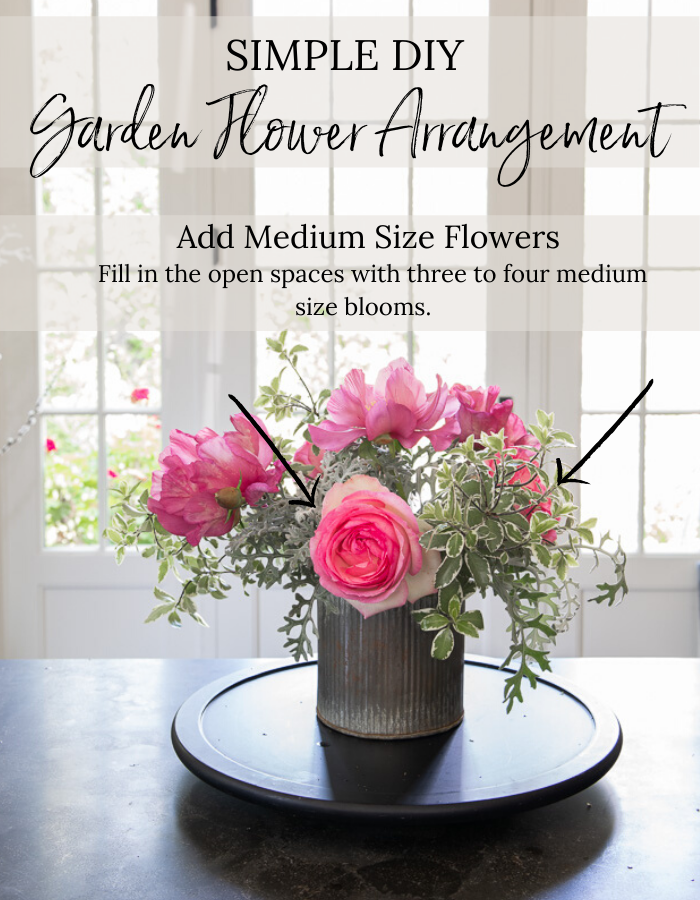 Fill in any holes with smaller garden flowers in similar or complimentary colors. I used a few potato vine stems and purple scabiosa.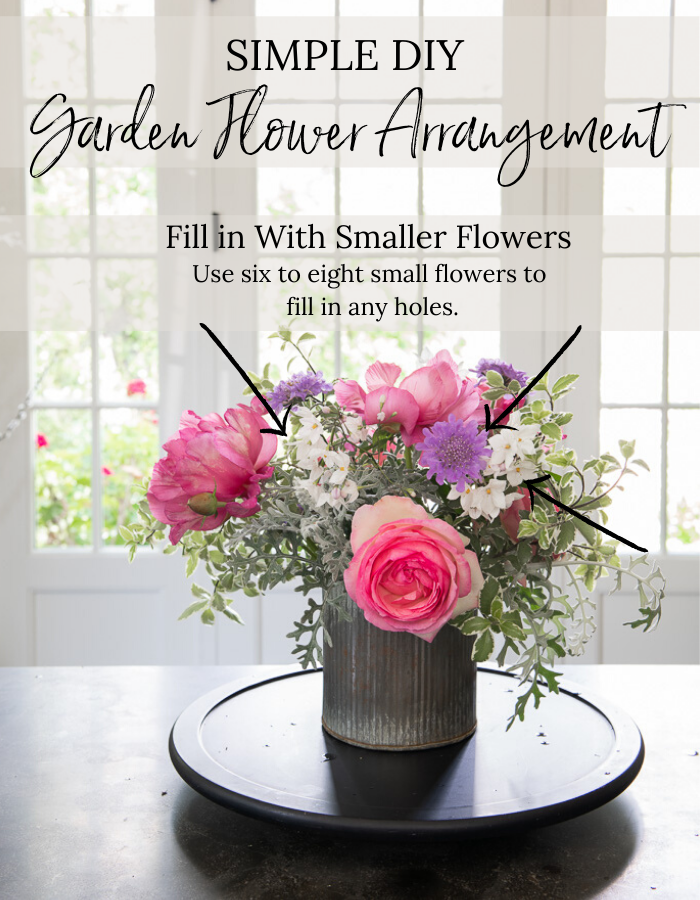 Add in any interesting accent flowers you might have in your yard.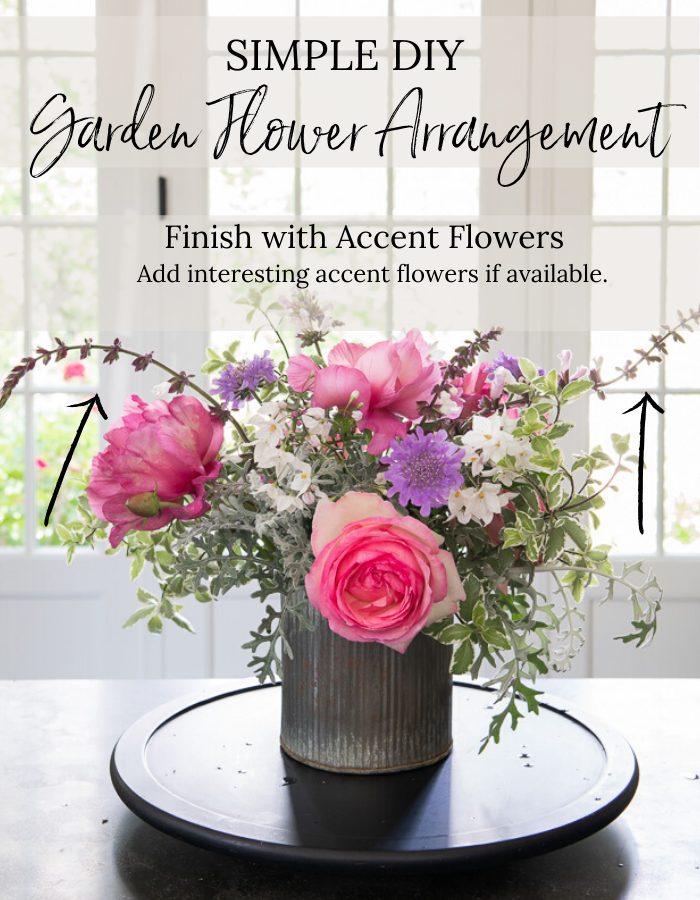 This garden flower arrangement only took ten minutes to put together and was so simple to make using only what I foraged from my garden. There are so many plants that can be used in flower arrangements, that you might not consider. Take a look around, be creative and most of all, have fun bringing a little bit of the outdoors into your home!
See another garden flower arrangement tutorial HERE.