Front Porch Makeover + Outdoor Lighting Sources
Don't you love this time of year, when the weather warms up and we sweep away all of the dust and cobwebs of the cooler months.
I have been doing a lot of refreshing outdoors this season. A few weeks ago, I shared our BACK PATIO MAKEOVER and earlier this week I shared the NEW WINDOW SHUTTERS AND PLANTER BOXES we added to the exterior of our house. The final step, in my outdoor refresh was a simple front porch makeover.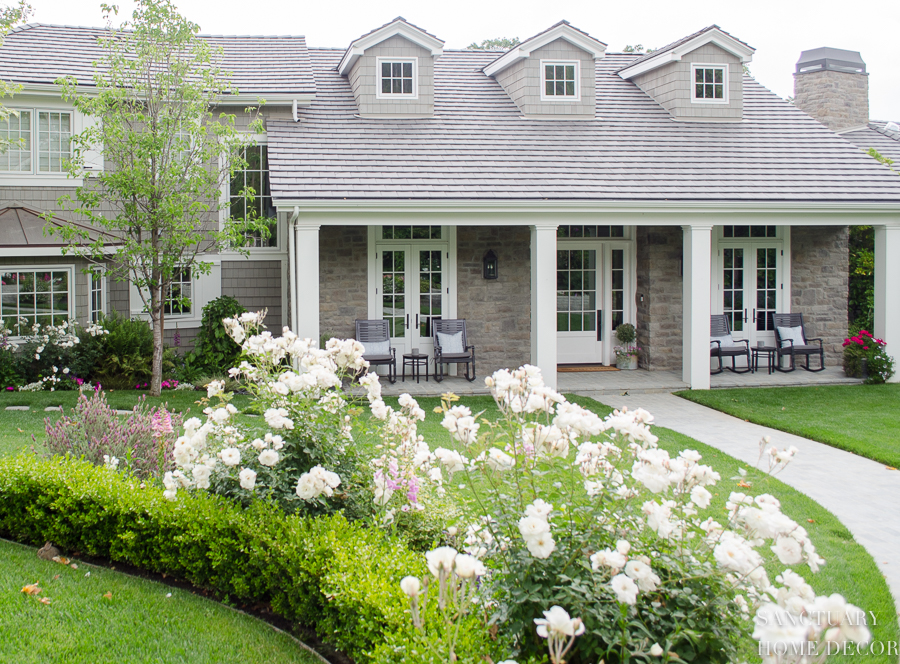 When we moved in to this house, I was so focused on completing the interior and backyard landscaping that our front porch got completely neglected. I put two well worn benches and a couple of potted plants out there and that was that.
I always felt that his porch was calling for rocking chairs, but the other projects and expenses took priority.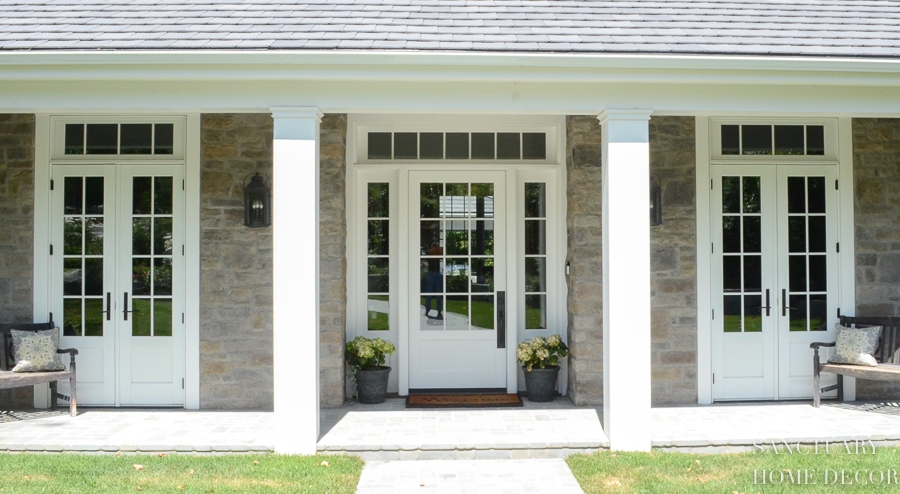 Until this spring…I finally ordered those rockers and a couple of tables, spruced up the potted plants and gave our front porch a little facelift.
OUR CALIFORNIA PORCH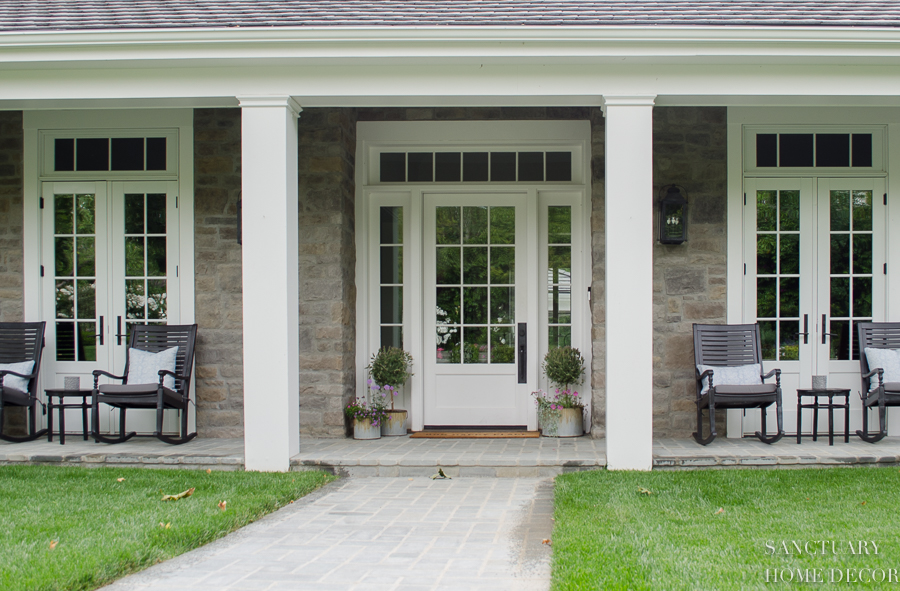 I have to admit, I am a huge fan of rockers on a porch. We have rocking chairs on every porch at our ranch in Montana, so it only seemed right to repeat the theme in California. No one would ever call me inconsistent!
I got these particular chairs, tables and pads at Grandin Road, but I have used others in Montana that I like equally well. I have linked a few of them below for you.
OUR MONTANA PORCHES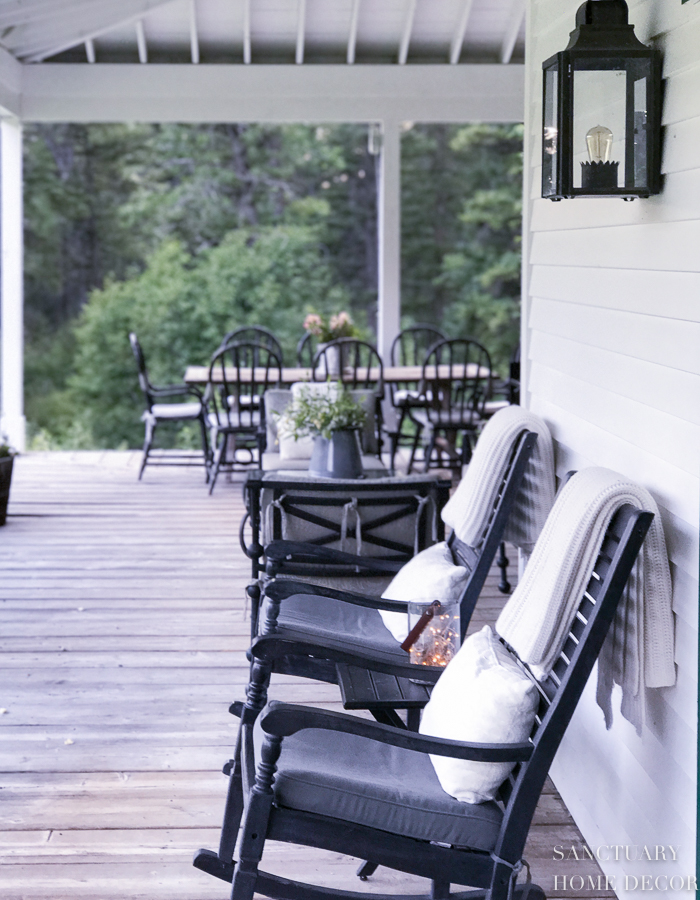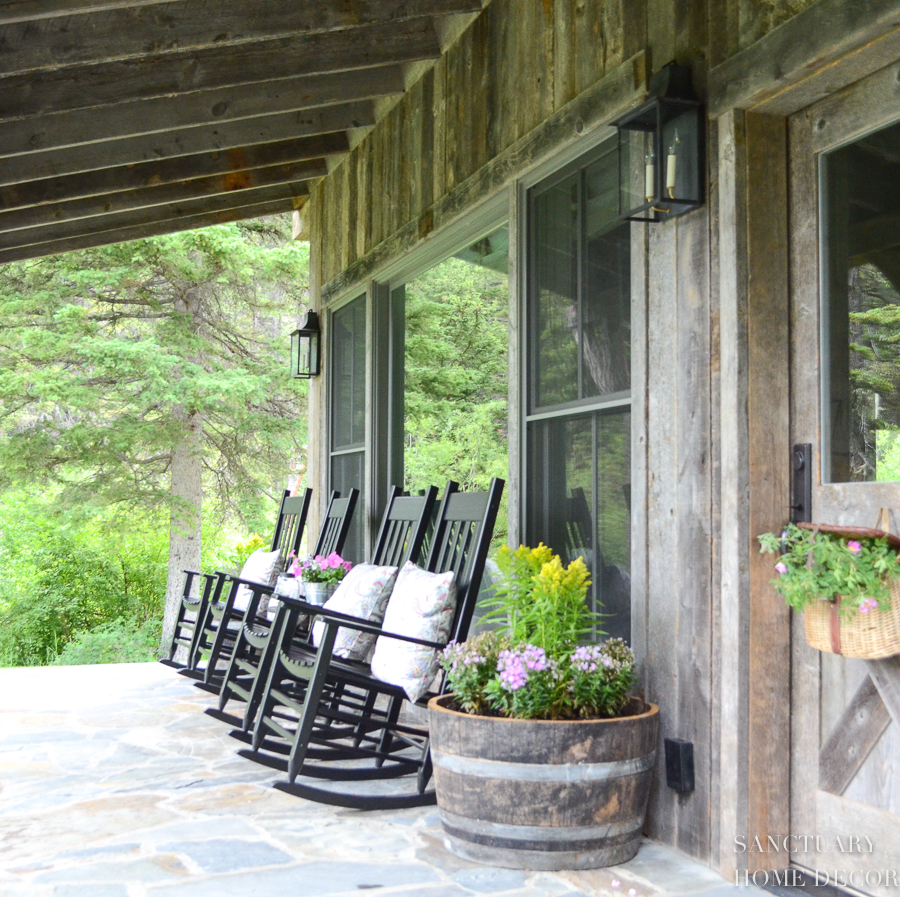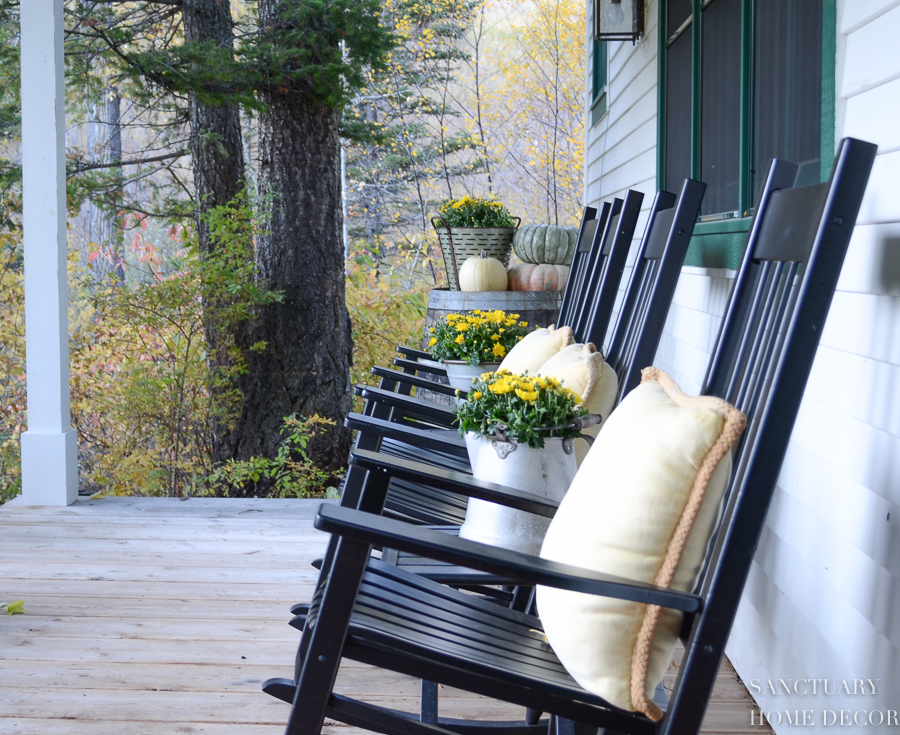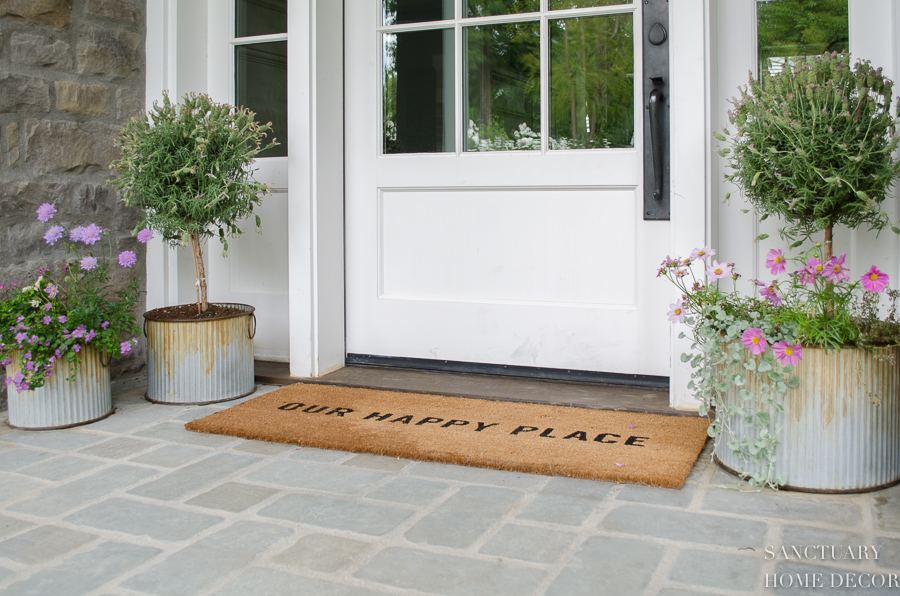 To add a little color by the front door, I planted these galvanized pots with lavender topiaries encircled with few pink cosmos and some hanging nepeta. The asymmetry of three pots, rather than two gives the front door a bit more of a casual look, which I think works better with the rocking chairs. I also added a new, fun door mat that I found at a local shop.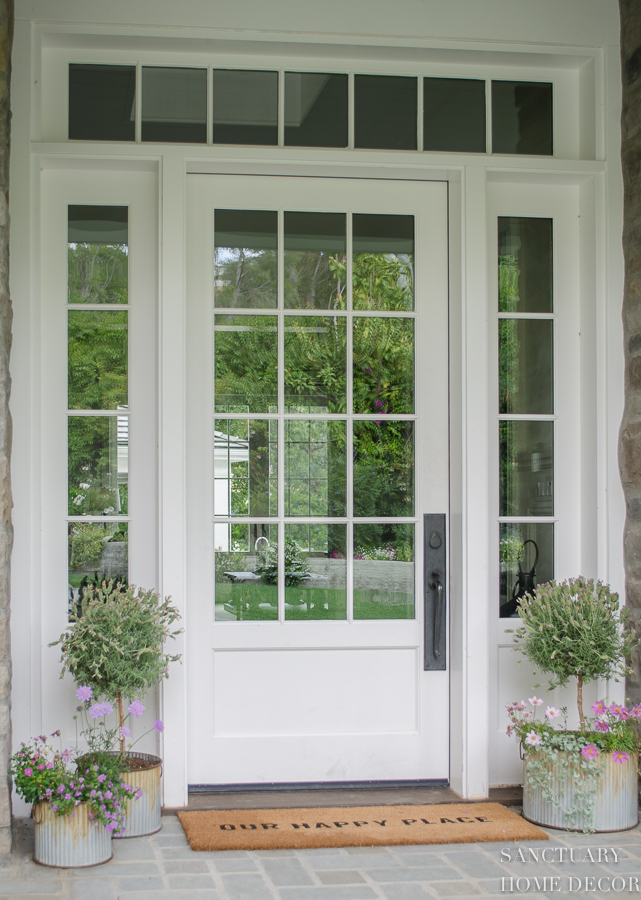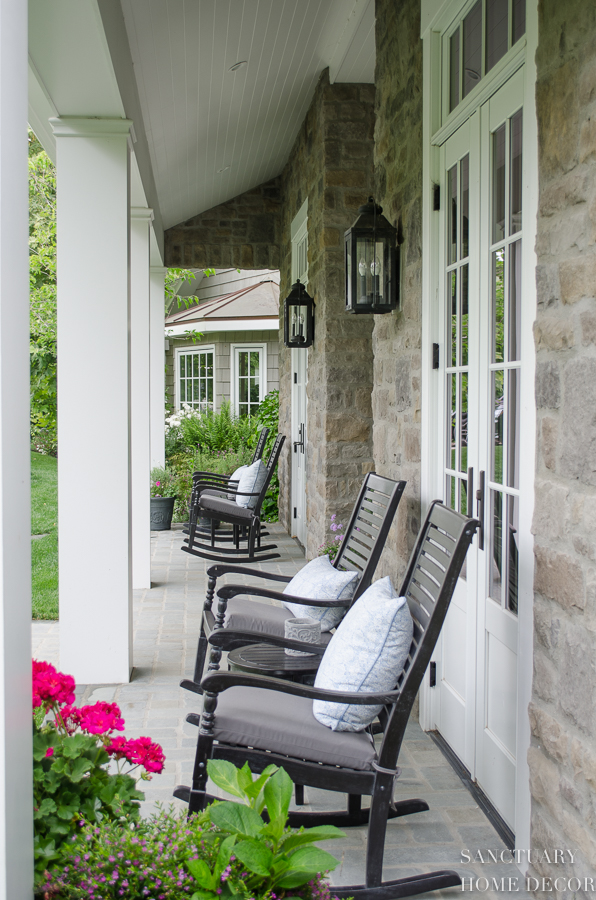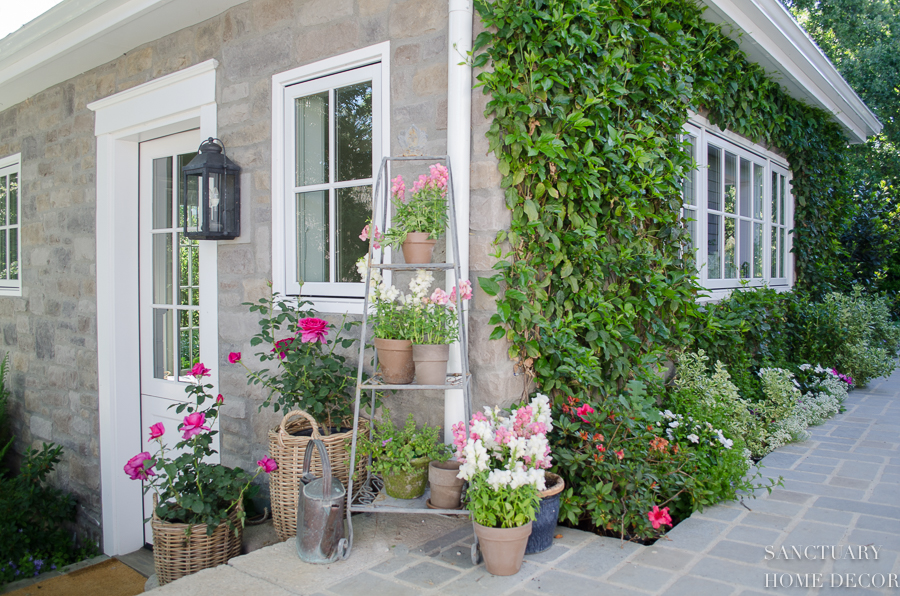 OUTDOOR LIGHTING
The final step in my outdoor refresh, was to clean all of my outdoor lighting…man was it a mess! I cleaned the glass and wiped them all down and they looked (almost) new again.
And on the topic of outdoor lighting, I've mentioned that we have a new guest cabin being built at our ranch and are working on a spec house in California, so I have been on the hunt for outdoor light fixtures for both projects. I spent several hours the other night scouring the internet for farmhouse style fixtures and came up with a ton of choices, so I wanted to share them with you all! You can shop everything by clicking on the affiliate links below.
Thanks for stopping by and have a great week friends!!