How to Set a Beautiful Casual Christmas Table
A cozy Christmas dinner with family and friends is the best way to celebrate the season. While I love a formal table setting, it's not always necessary to get the fine china out to create a beautiful holiday table. Today I'm showing you how to set a beautiful casual Christmas table with a fresh pine centerpiece and my new favorite tableware!
This post contains affiliate links and sponsored content but I only share items I actually use and honestly love.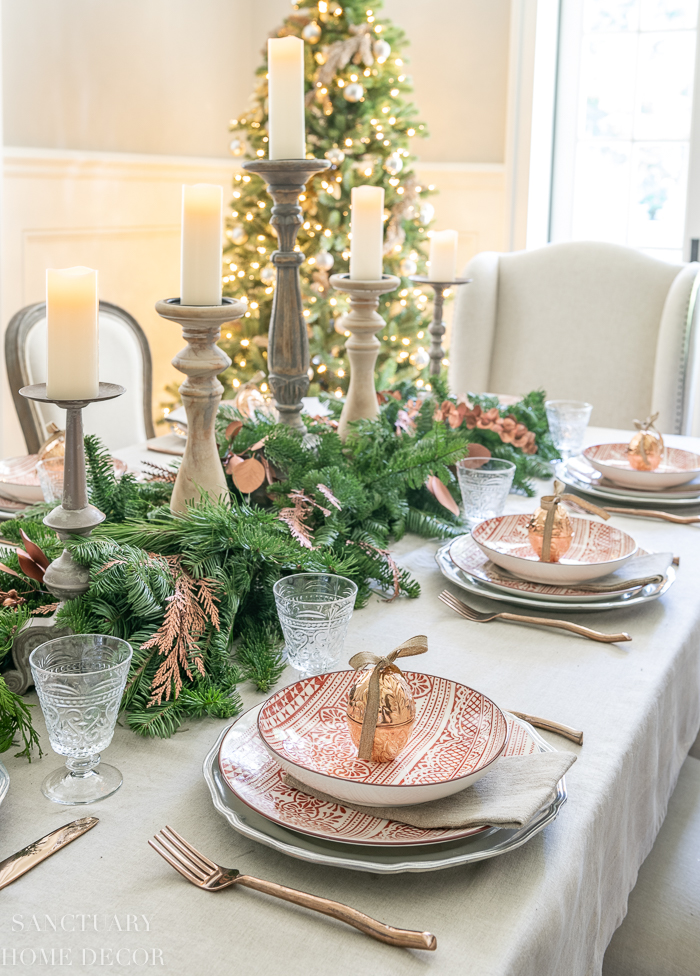 I plan to keep all of the entertaining we do this year casual and simple, but that doesn't mean I will abandon creating a beautiful table setting to enjoy a holiday meal. I shopped my house to create this look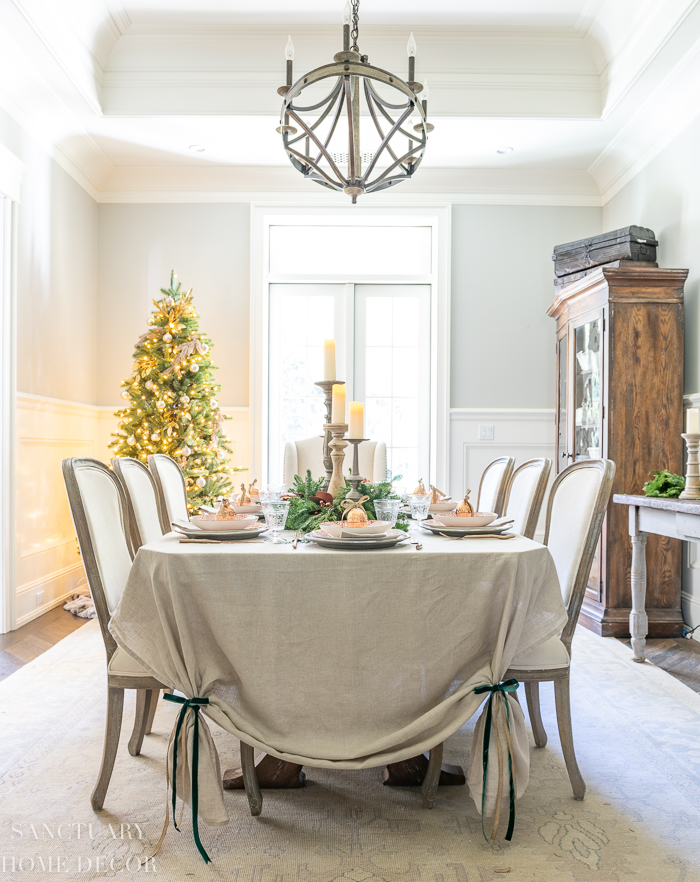 For this table, I started with a natural linen tablecloth that I gathered at the corners and tied with dark green velvet ribbon. I love the way this adds just a bit of "fancy" to a simple cloth.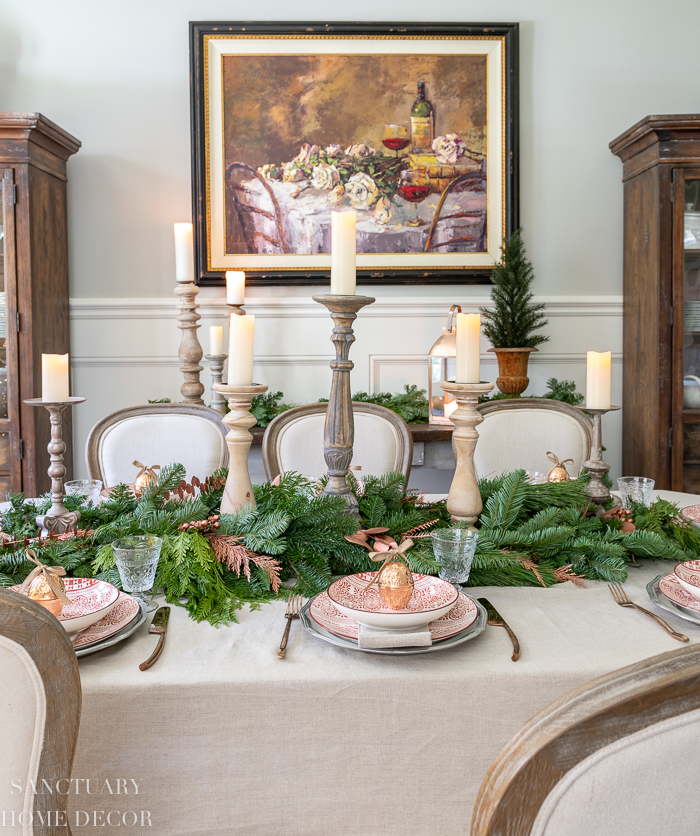 The centerpiece was incredibly simple to create with just two lengths of fresh pine garland and a few of my favorite rustic, wood candlesticks placed in between. I finished it with some greenery that I spray painted copper to add a festive element.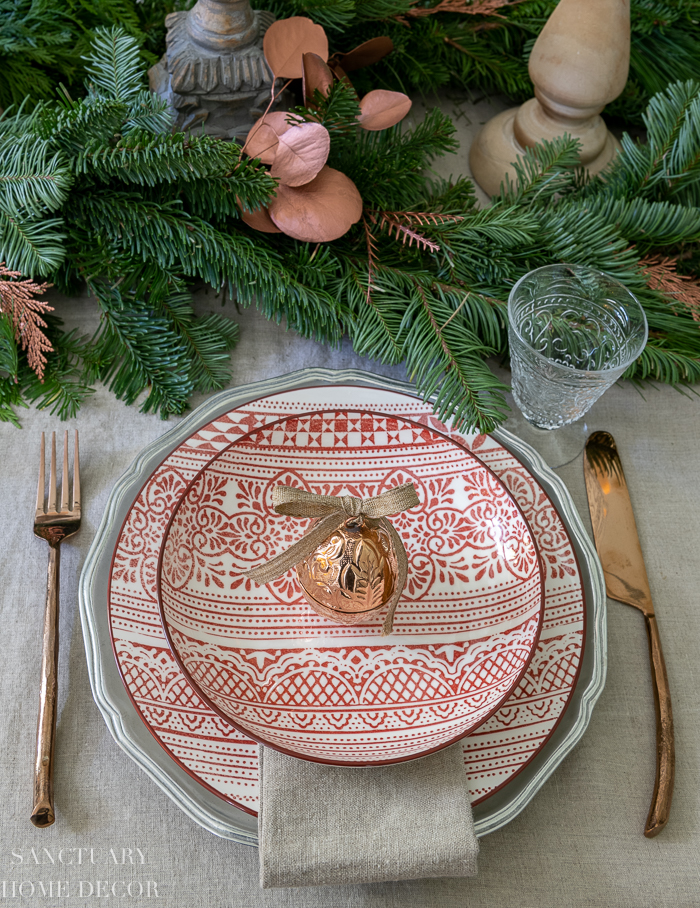 This is not a year that I will be using our fine china or crystal glassware but I have found a beautiful alternative that easily transitions from our kitchen table to our dining room table and looks at home in both settings.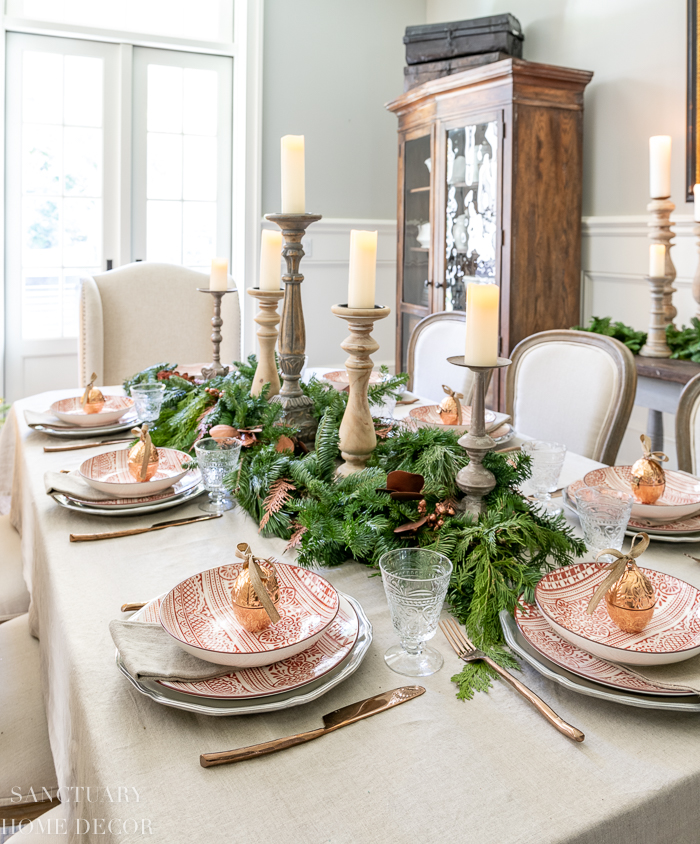 The Damasco Collection from Zafferano America is my new favorite dishware for the holiday season and beyond! I love the beautiful pattern and soft red and white colors. In fact, I love all of their beautiful tableware!
You can see how I used this tableware in my kitchen this season by clicking HERE.
For the place setting I layered the Damasco large plate under the deep plate (it is the perfect pasta bowl!) and placed them both on a pewter charger. I got this set of chargers at a local vintage shop and I absolutely love them!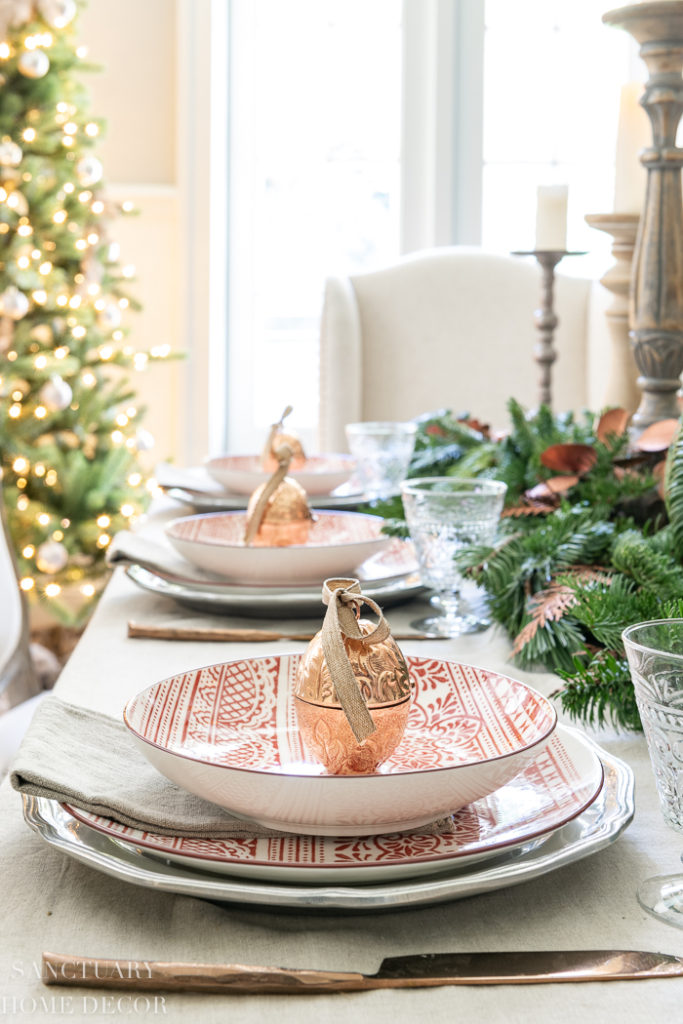 I placed a natural linen napkin between the two plates and topped the entire place setting with a beautiful copper ornament tied with a linen bow. These ornaments open up and can be used to hide a small gift for guests! What could be prettier!?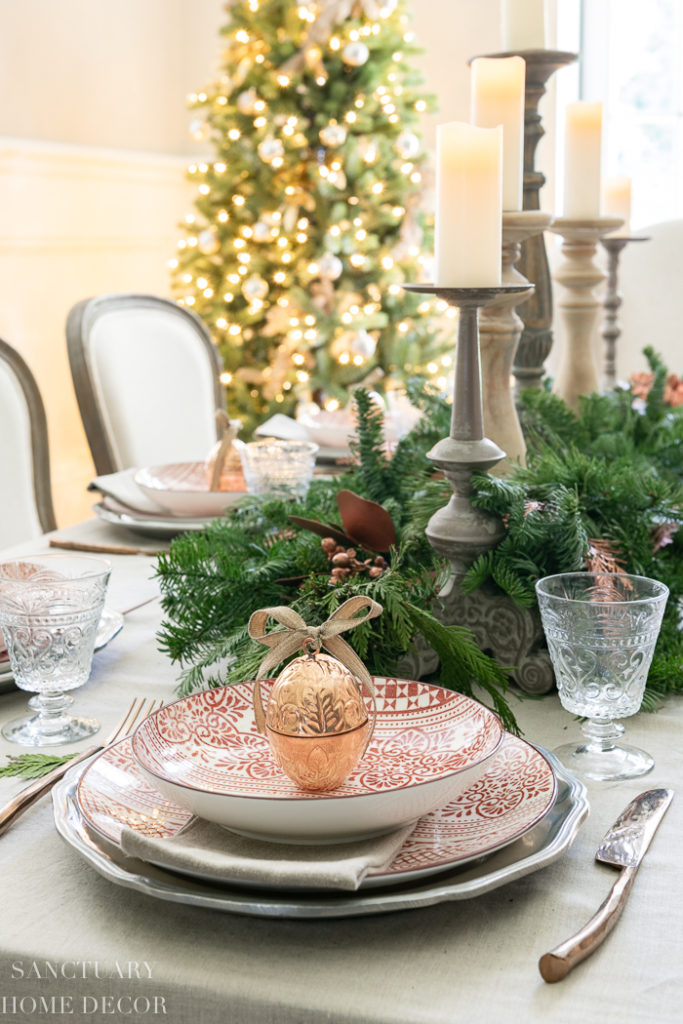 I finished the look with my new favorite Provenzale goblets from Zafferano America. They are a perfect size and have a vintage charm that I absolutely love!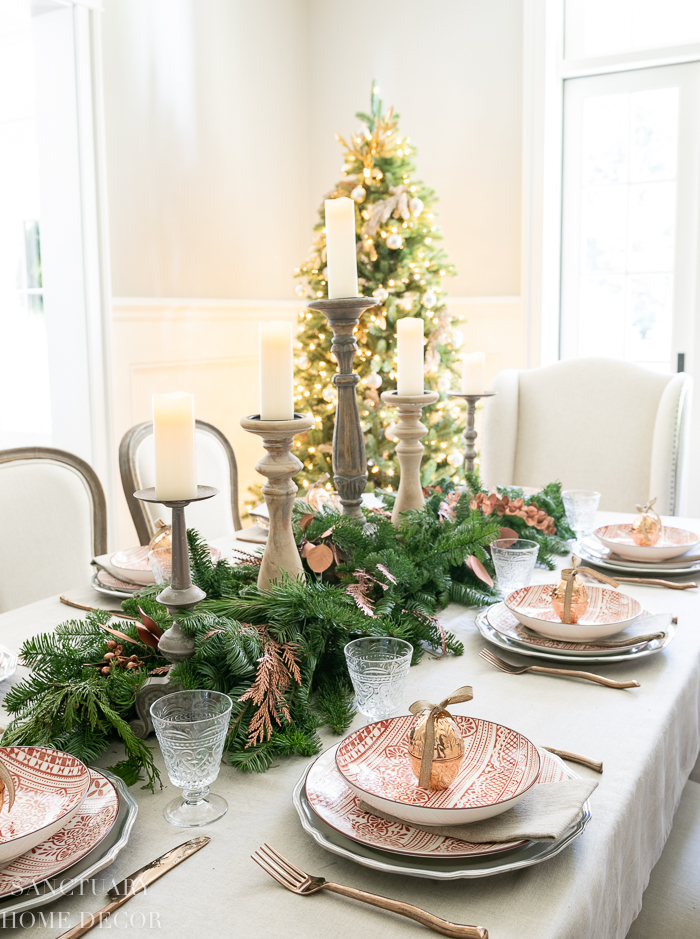 This table has a casual but festive Christmas glow and it only took minutes to put together!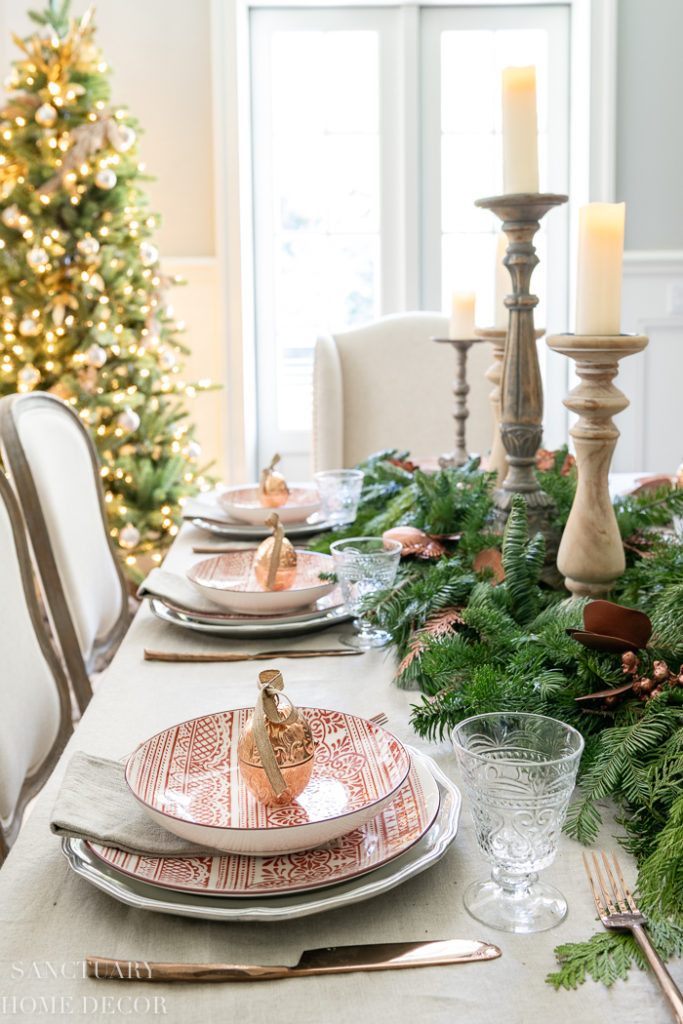 I think this casual table setting would work equally well for a Christmas morning breakfast or a lovely Christmas dinner and the pine garland will last for more than a week, so everything can be set well in advance.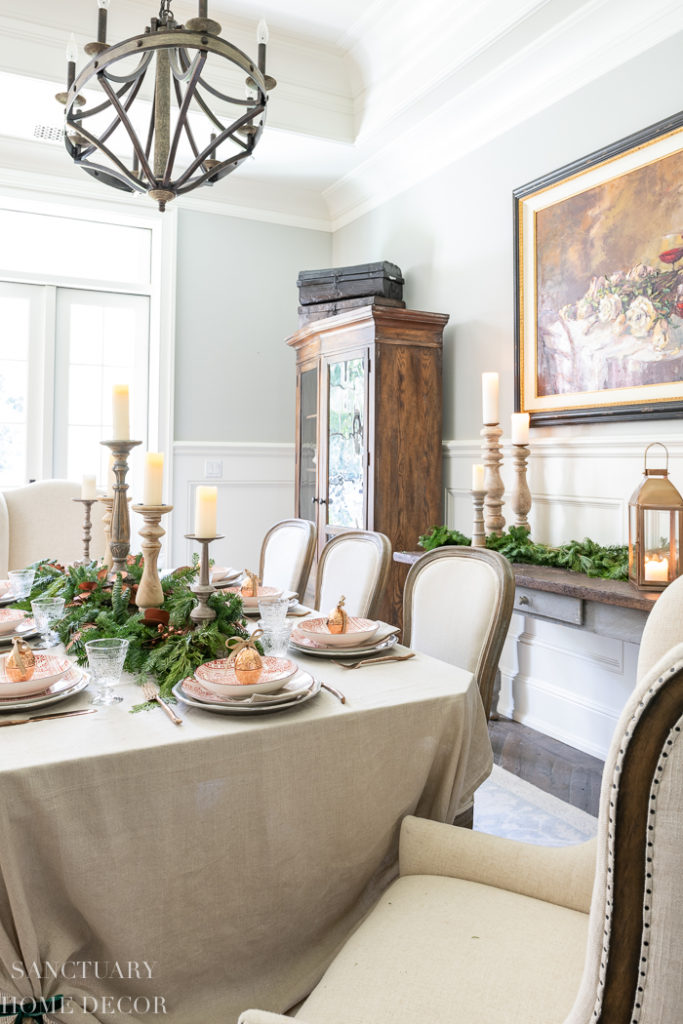 I added a bit of garland and some additional wood candlesticks to the side table, and left room to serve a casual breakfast or dessert after dinner.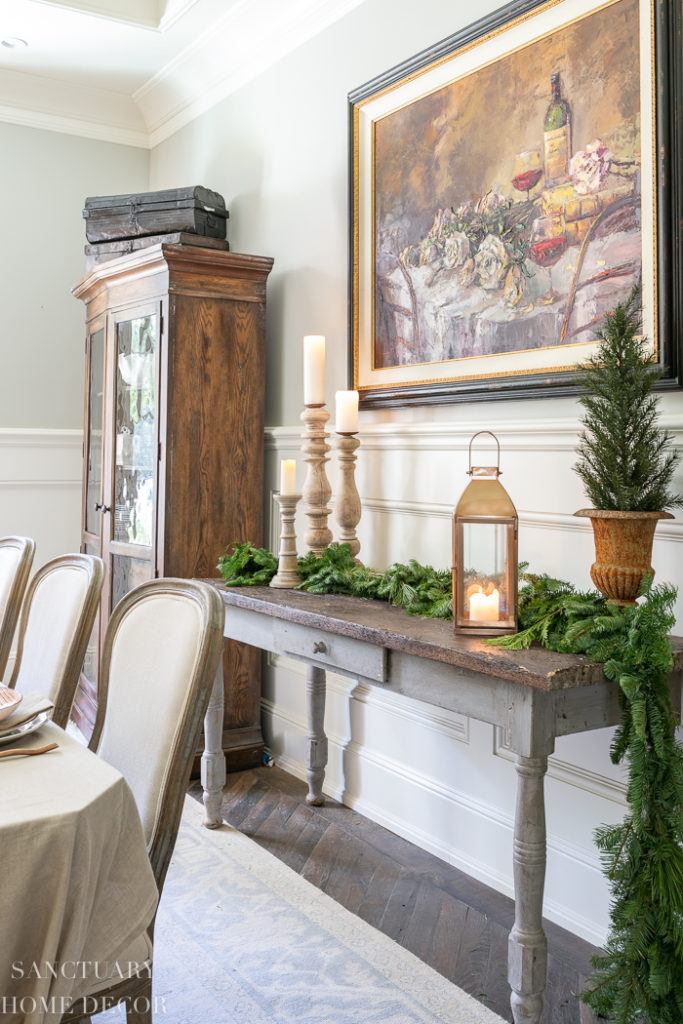 This casual Christmas table is the perfect expression of my mood and style this year. Cozy and comfortable with some beautiful elements and a warm glow.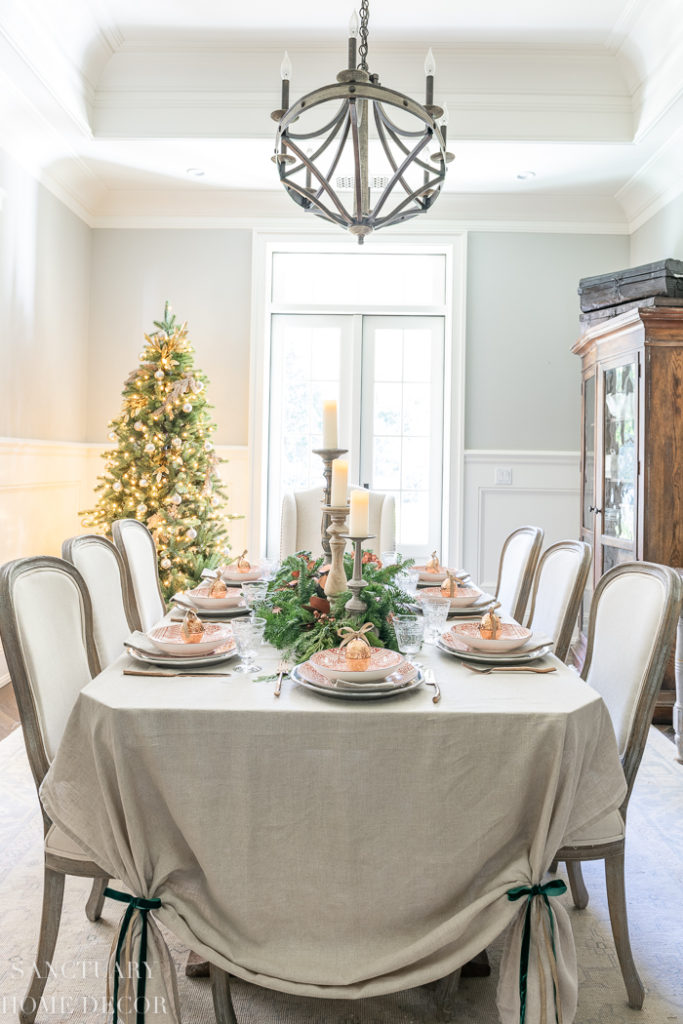 We will be enjoying our Zafferano America tableware throughout this season and I will likely continue to use it into spring and summer, as it is so versatile and lovely.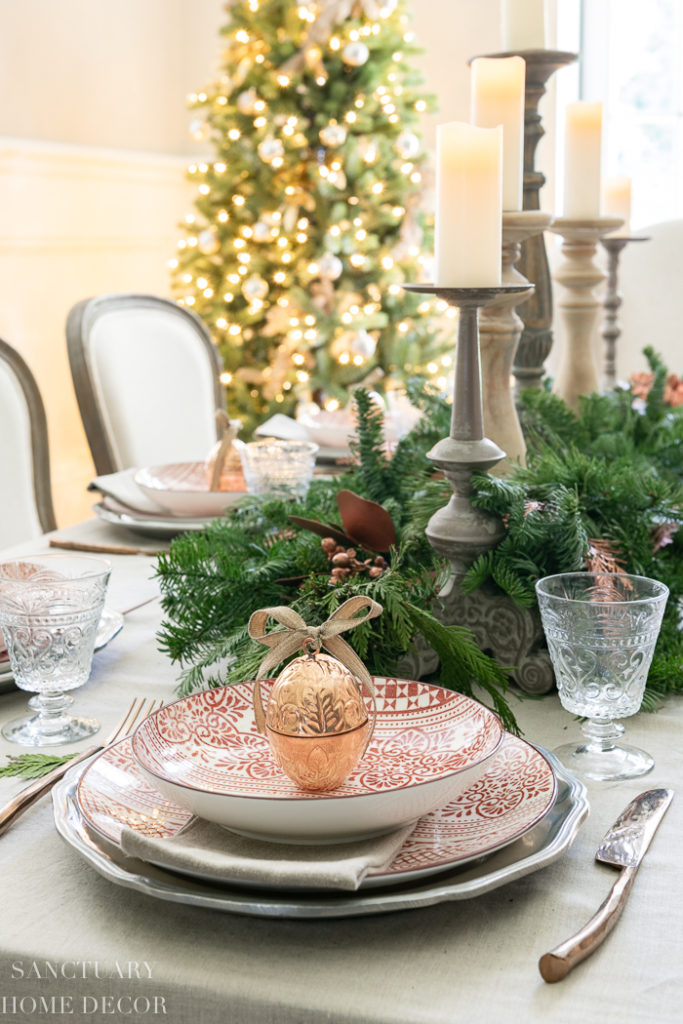 I hope this gives you some ideas about how to set a beautiful casual Christmas table. Keep it simple, add something fresh, and get that beautiful holiday dinnerware out and ready to enjoy!