Beautiful Home Tour – Home With Holly J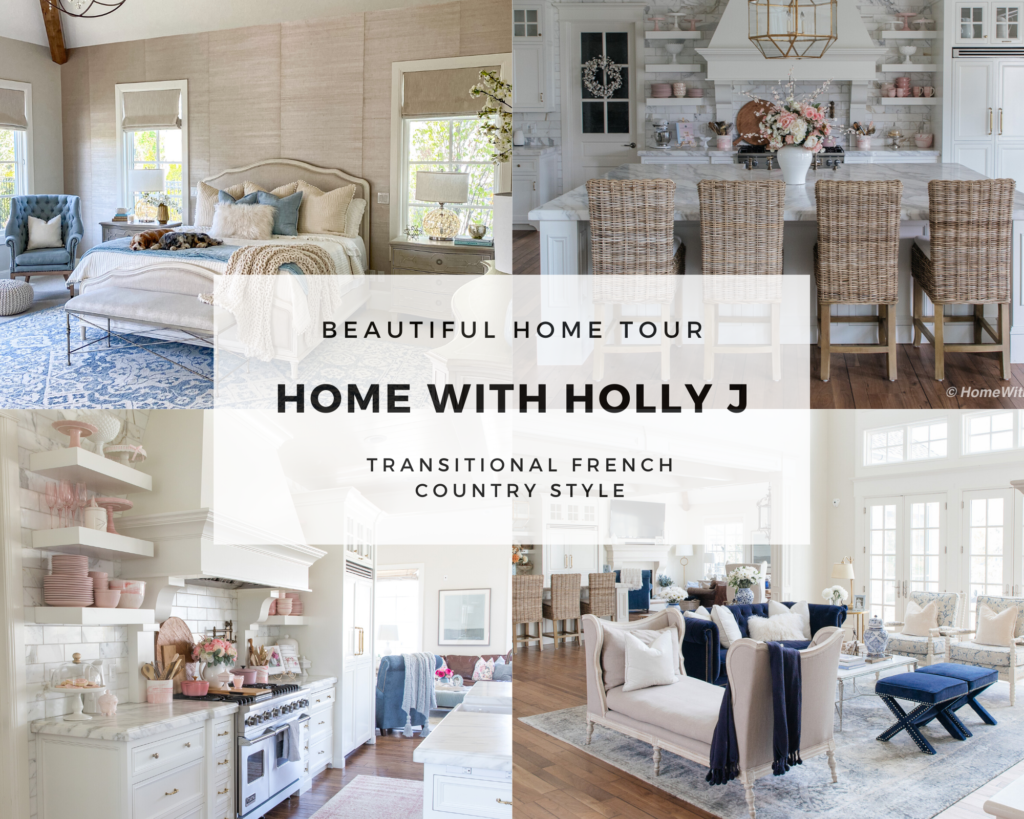 I am so excited to be bringing you another Beautiful Home Tour this week featuring my friend, Holly from Home With Holly J. Holly and her family have a home in Washington state where they spend part of the year and a cabin in Montana that they visit seasonally, but today I want to share their stunning home in Utah with you all. From the gorgeous stone interior to all of the design and decor details this home is what dreams are made of!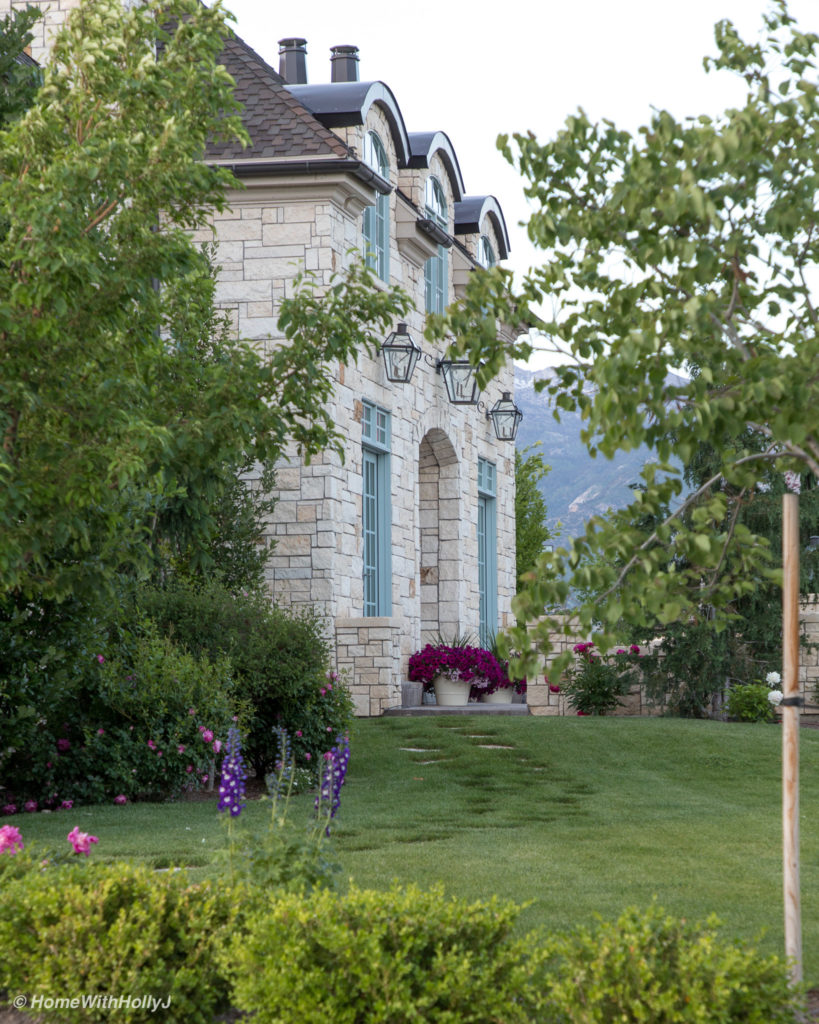 Here's what Holly says about their Utah home, she calls the Highland House.
Our home in Utah is located near SLC and is a French Country style home. The exterior is all stone. The home has so many lovely features and lots of natural light from all the big windows. It's very open and is a perfect home for entertaining. It was built in 2014 and we purchased it from Rachel and Drew Parcell in July of 2016.

Holly Jolley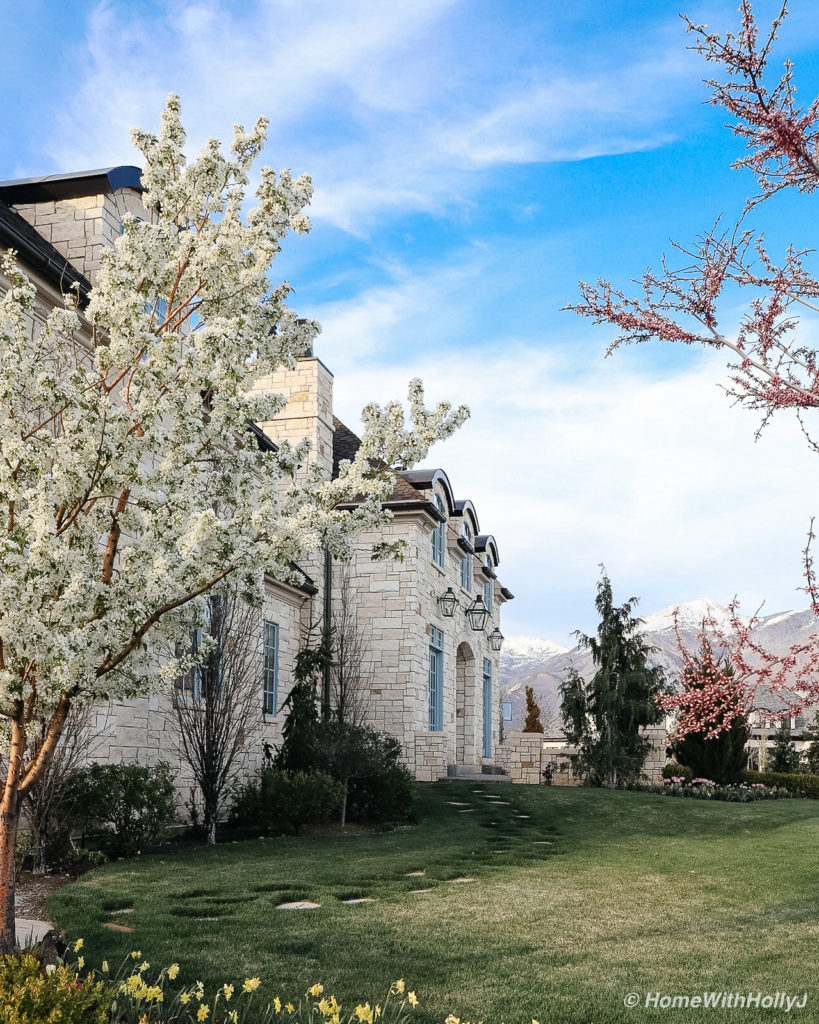 The beauty of Holly's home is immediately evident in the front entry. With stone floors and gorgeous double doors, the style and design of this home begins at the front door.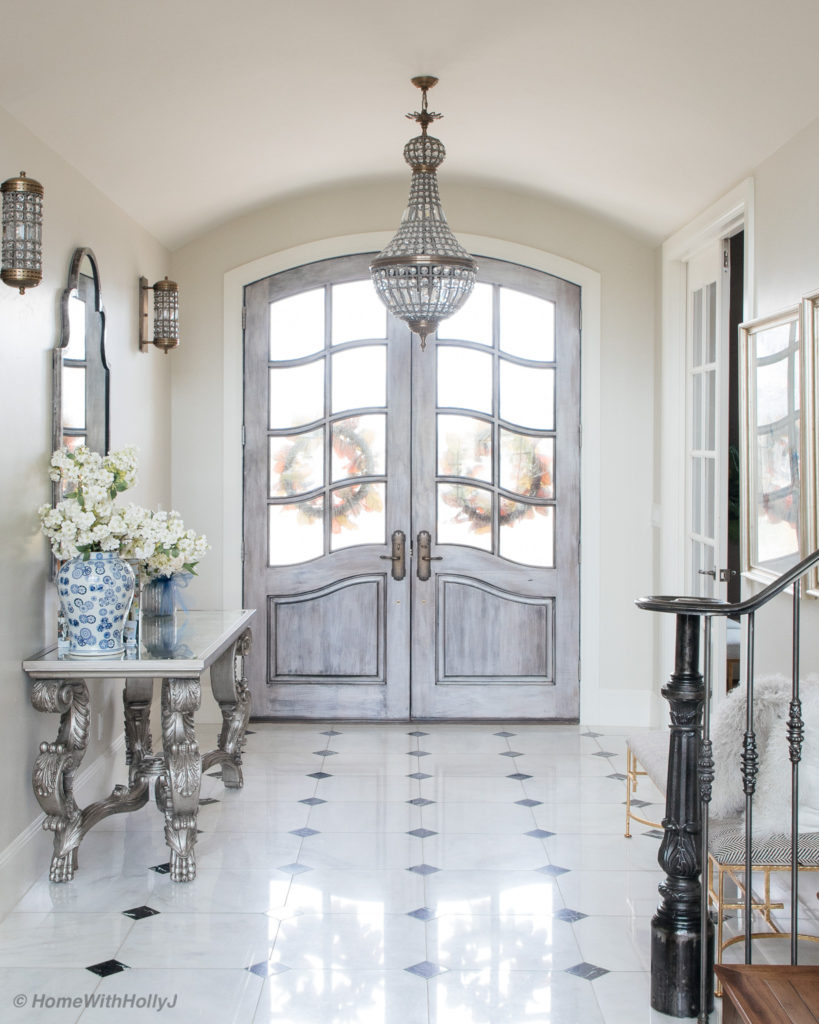 The floor to ceiling windows in the living room are a dramatic feature as you enter Holly's home. Here's what Holly says about the light and windows in her home.
I love how open it is. The tall ceiling and bank of windows in the living rooms are one of my favorite things about the house. The rest of the house has a lot of big windows too so there is always a lot of natural light coming in. After living in Washington most of my life, where it's dark and cloudy a lot, this is a welcome change.

Holly Jolley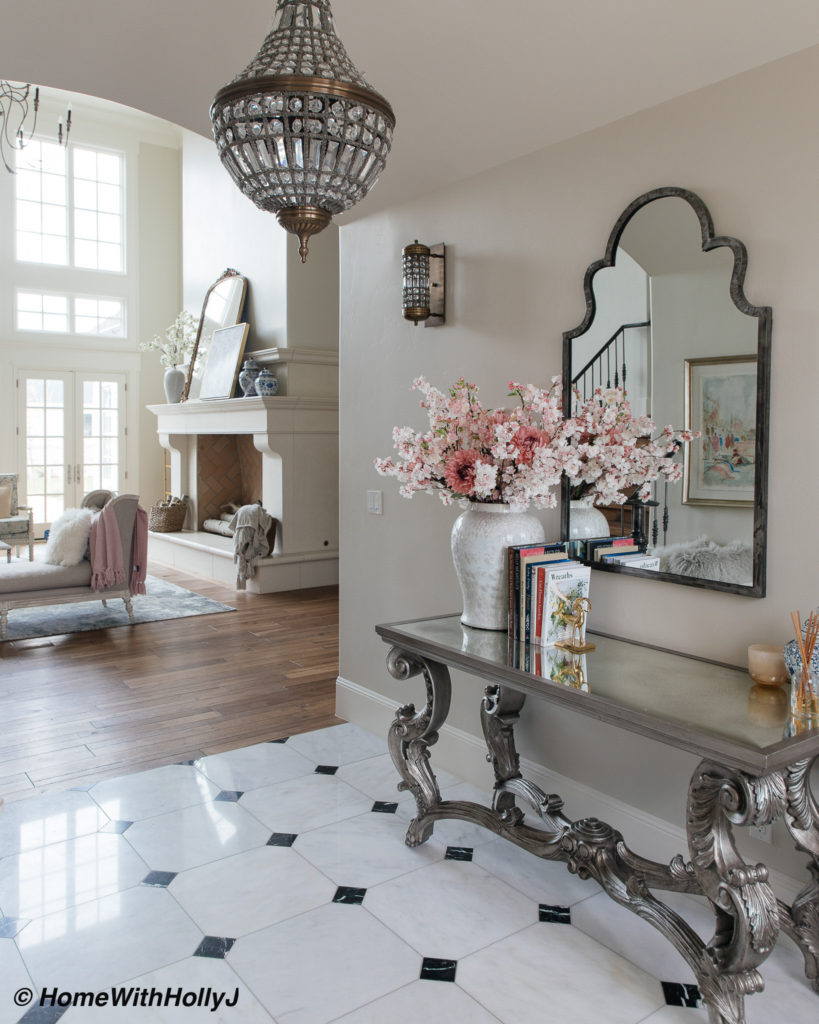 The bright whites with accents of navy blue in the living room add drama with a cool transitional feel.
Seen from above the living room has the perfect balance of color and texture. The warm wood floors are a beautiful contract to the white walls and fireplace.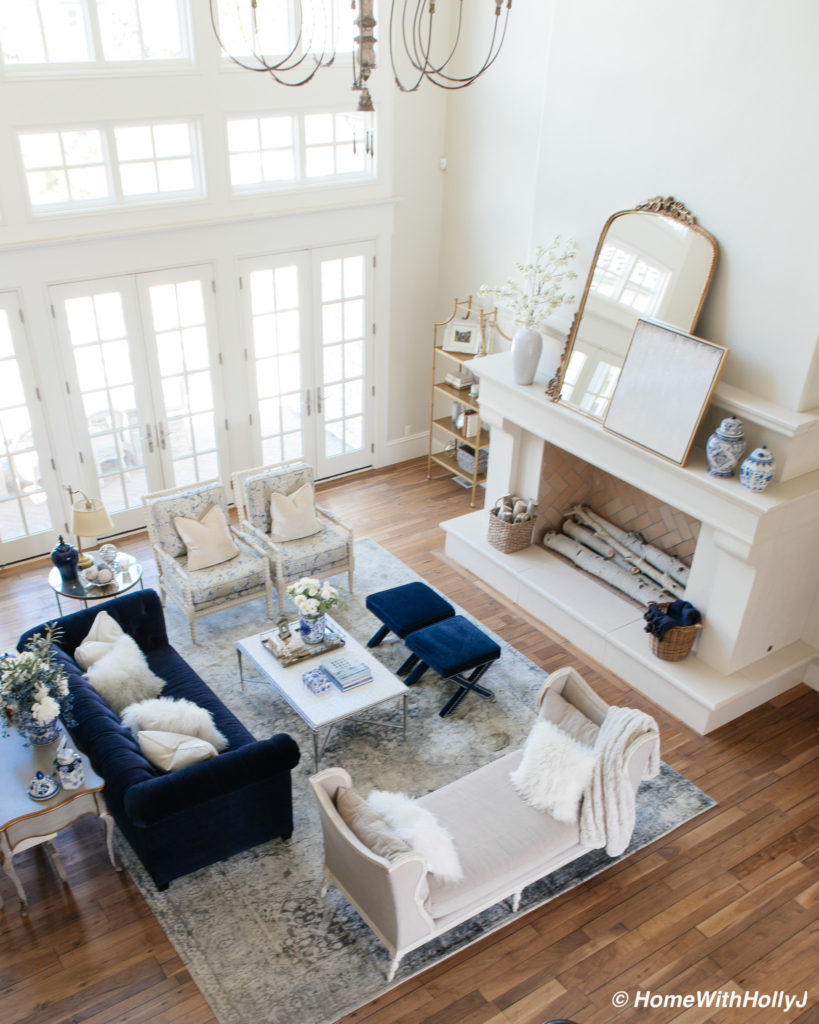 The navy accents continue into the study where herringbone floors and gray walls are the perfect backdrop for the baby grand piano.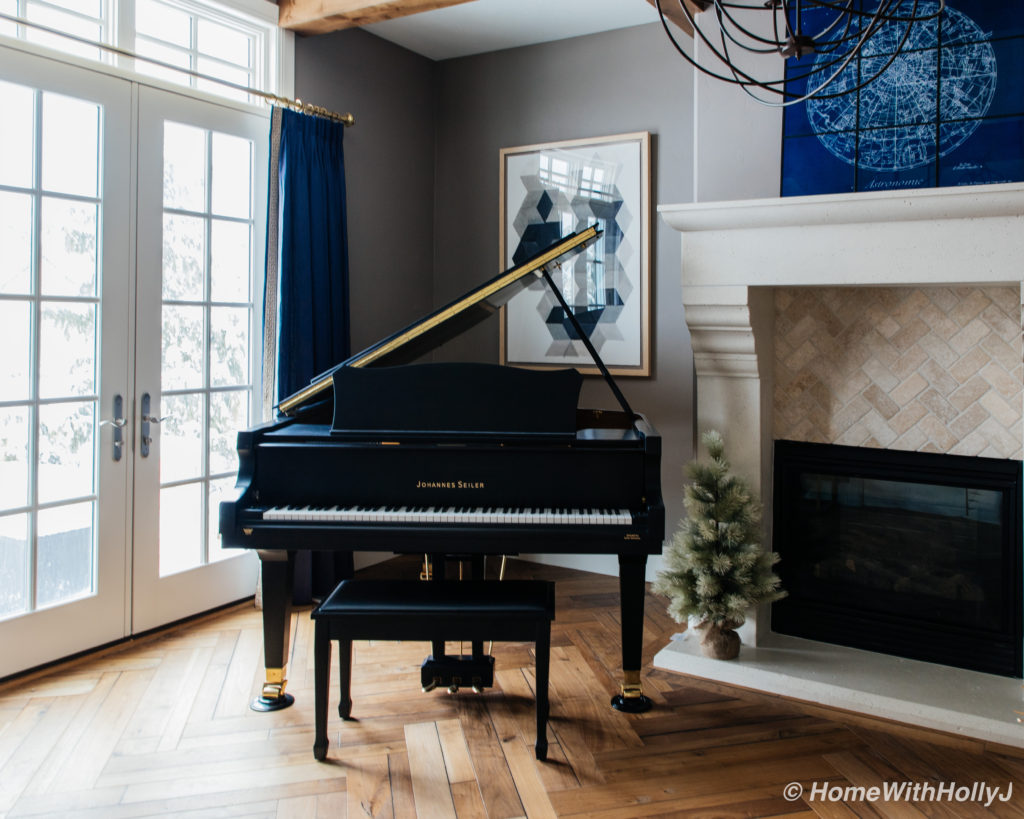 Holly and her family enjoy using the stunning, open kitchen with an oversized center island, marble wall and bright white cabinets.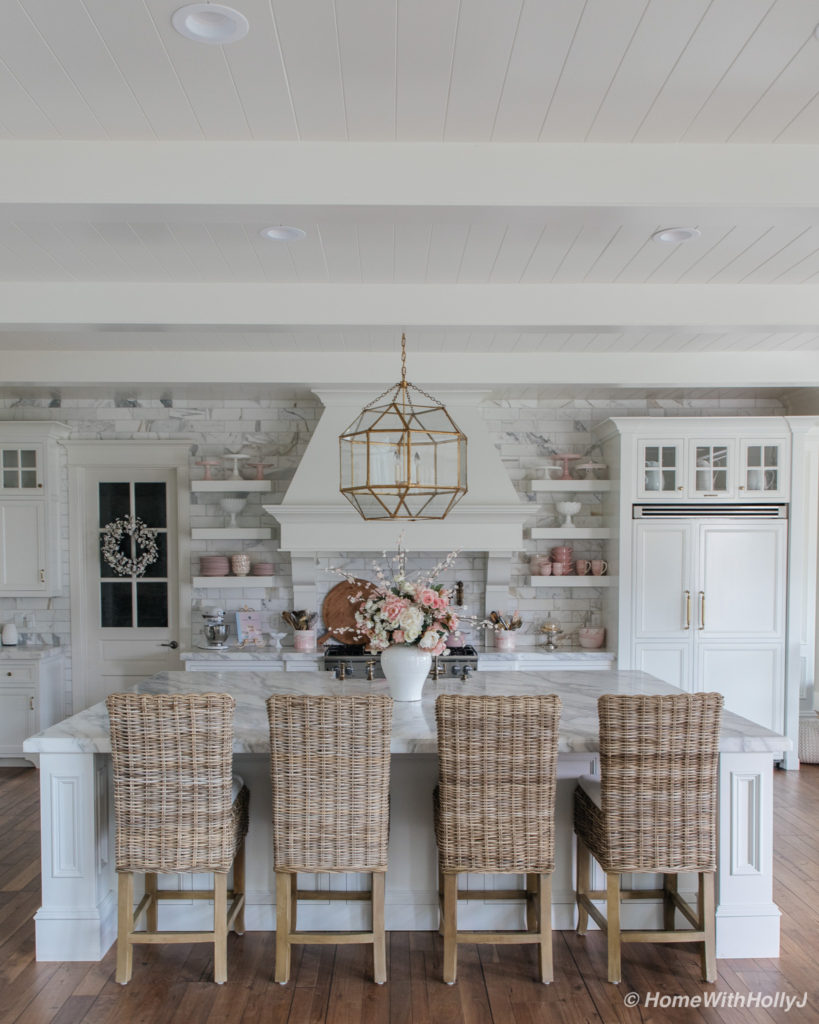 She decorates seasonally, adding touches of color to the open shelves and island.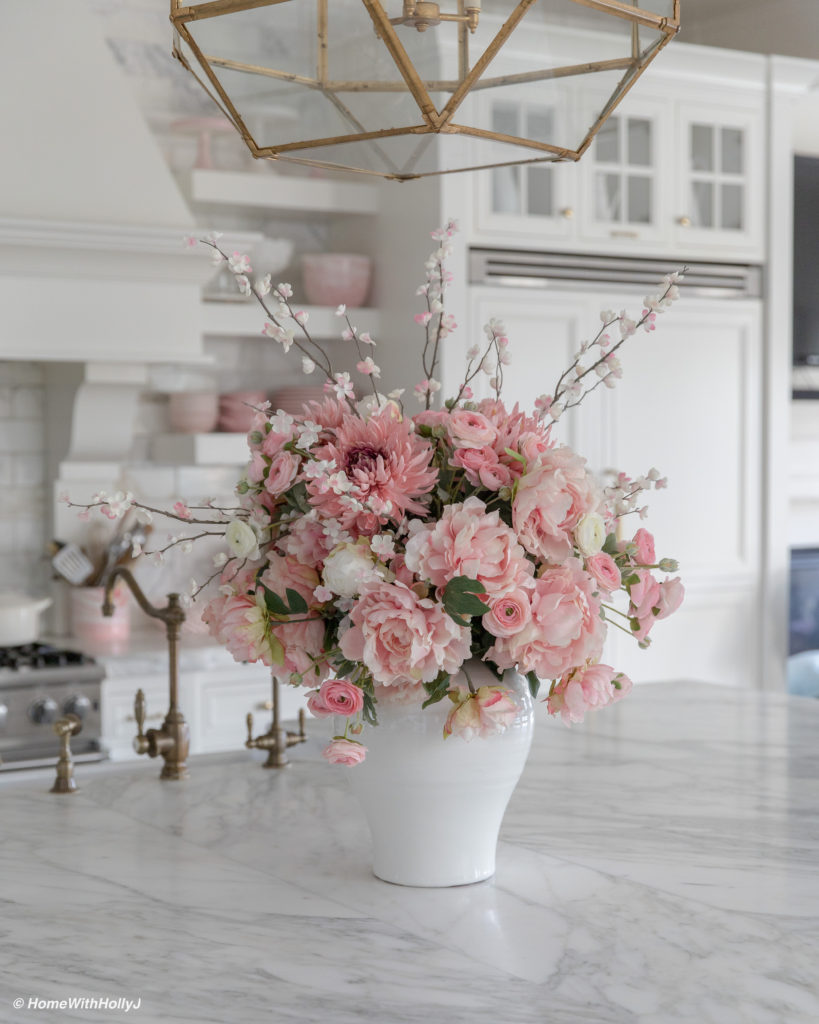 Can you believe these flowers are faux!!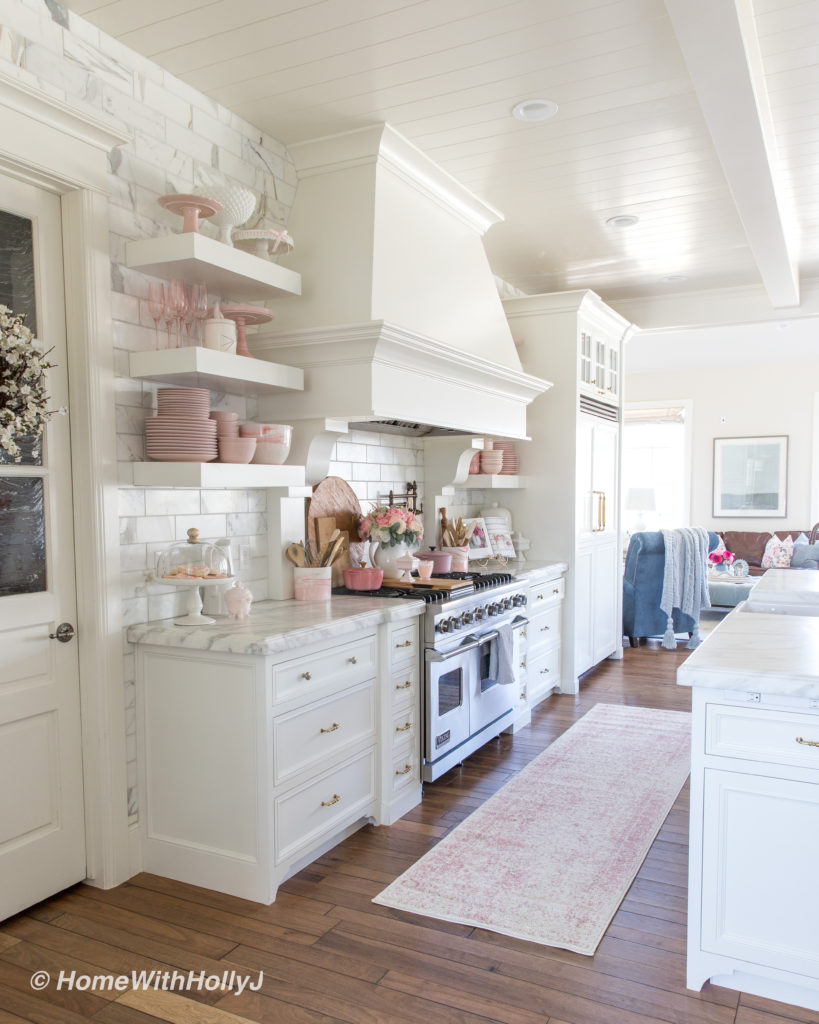 The range hood takes center stage on a wall of marble tiles with open shelves providing the perfect place to display dishware.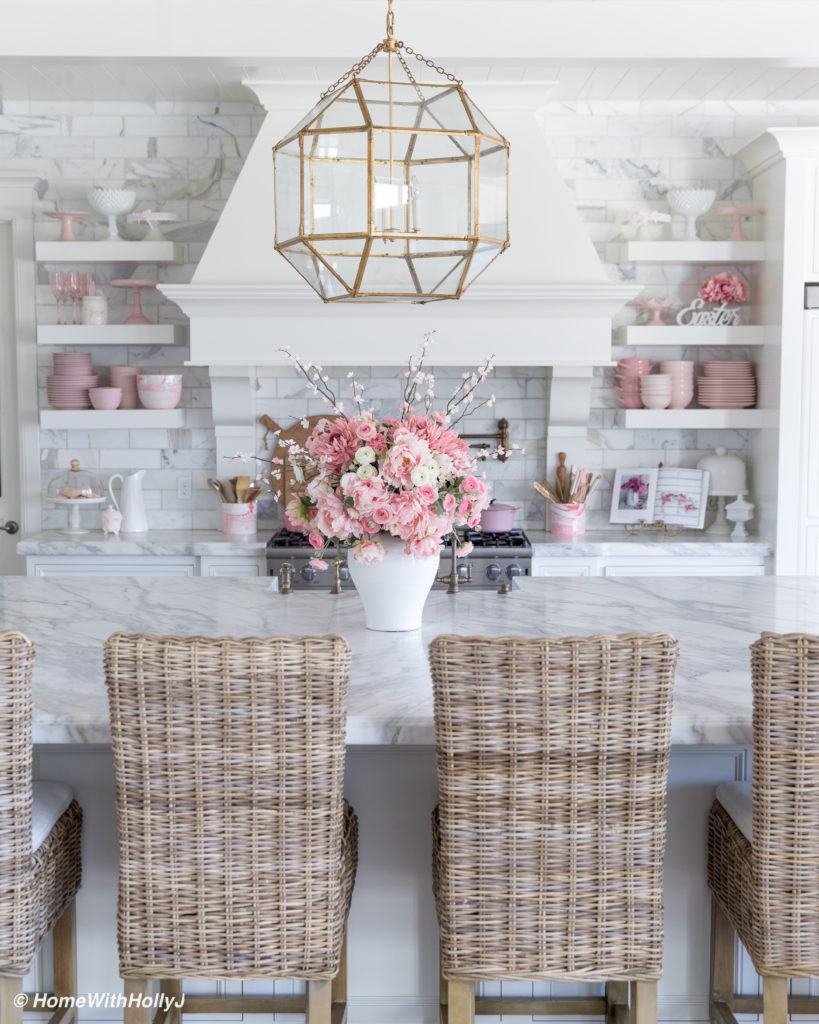 Wicker barstools add a natural element to the white kitchen.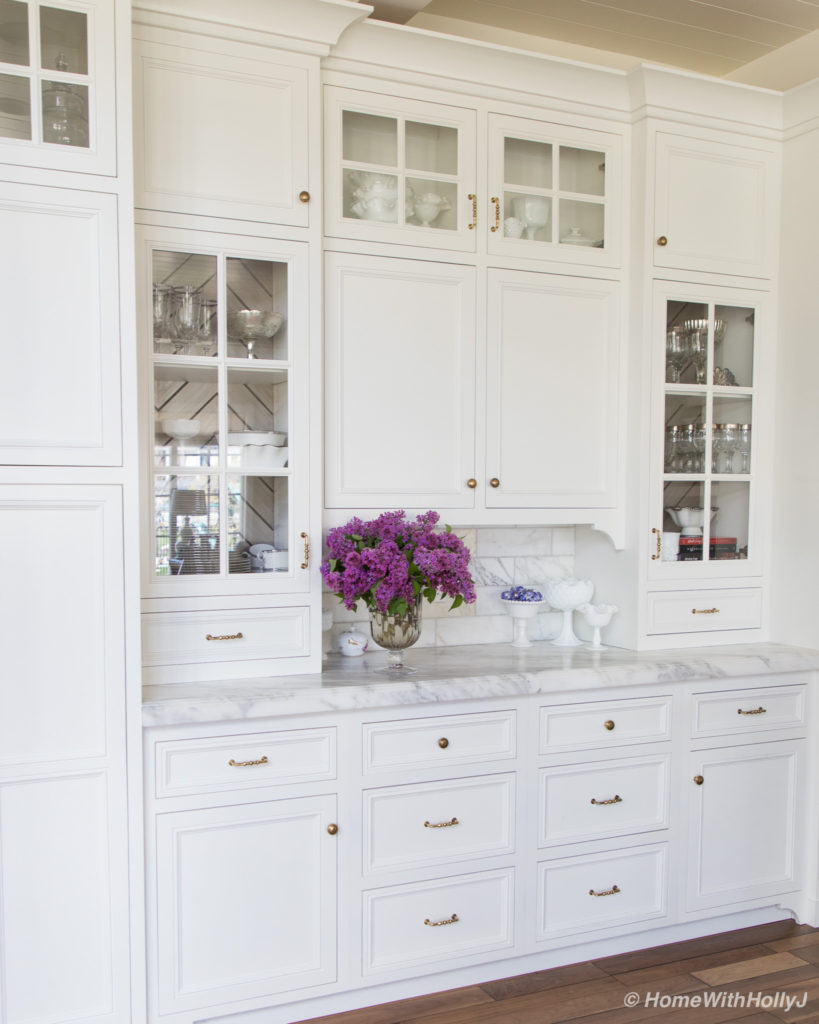 Glass front cabinets and drawers are mixed with traditional cabinet doors to add interest to a section of the kitchen.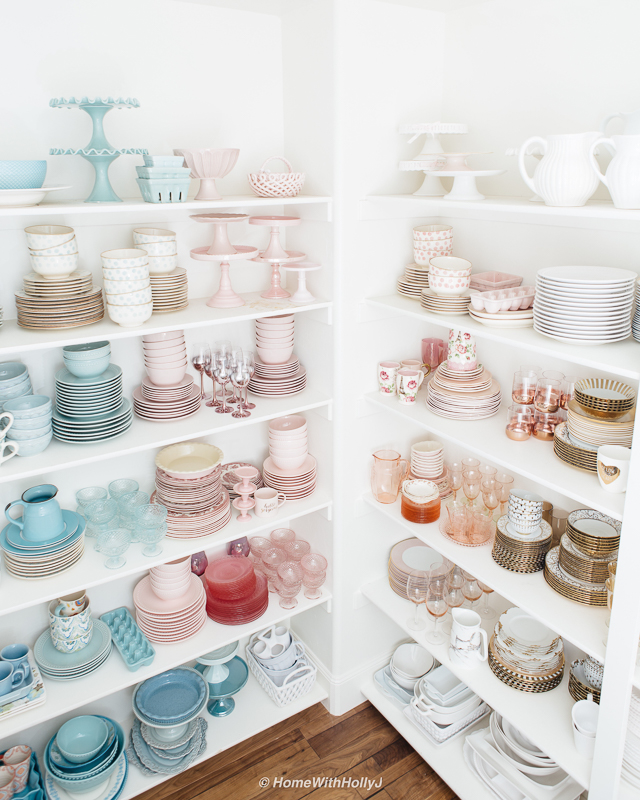 The pantry in Holly's home is what an entertainier's dreams are made of.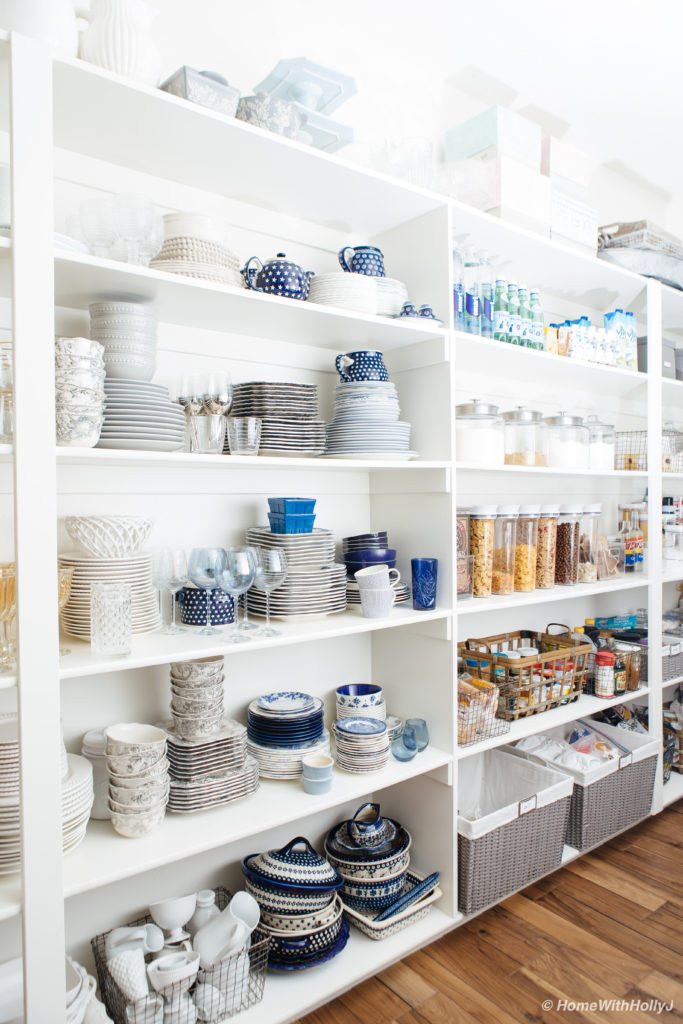 I also love my pantry filled with dishes and entertaining pieces. We recently re-did the pantry to make it more functional and added more shelf supports since the dishes were too heavy for the existing shelves. I really like how large the pantry is and that it allows me to store the dishes in a beautiful way as well as it being functional. 

Holly Jolley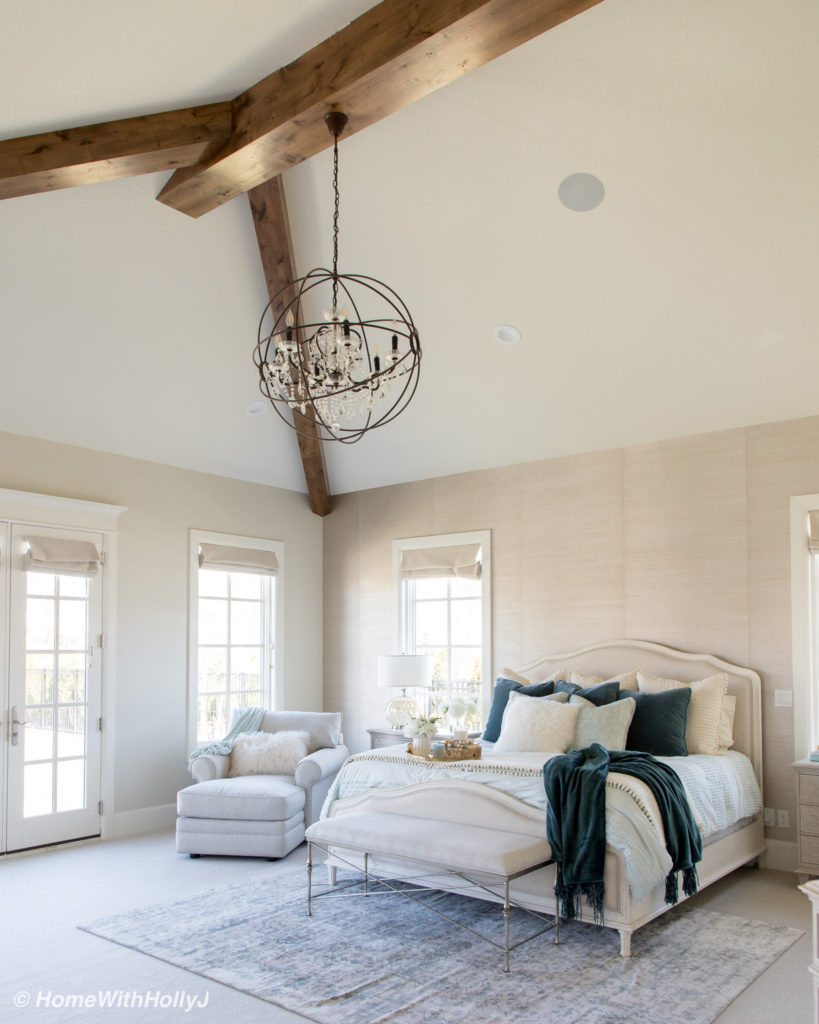 The master bedroom has dramatic wood beams on the ceiling that warm up the mostly neutral space and the master bath has a free-standing tub that any girl would love!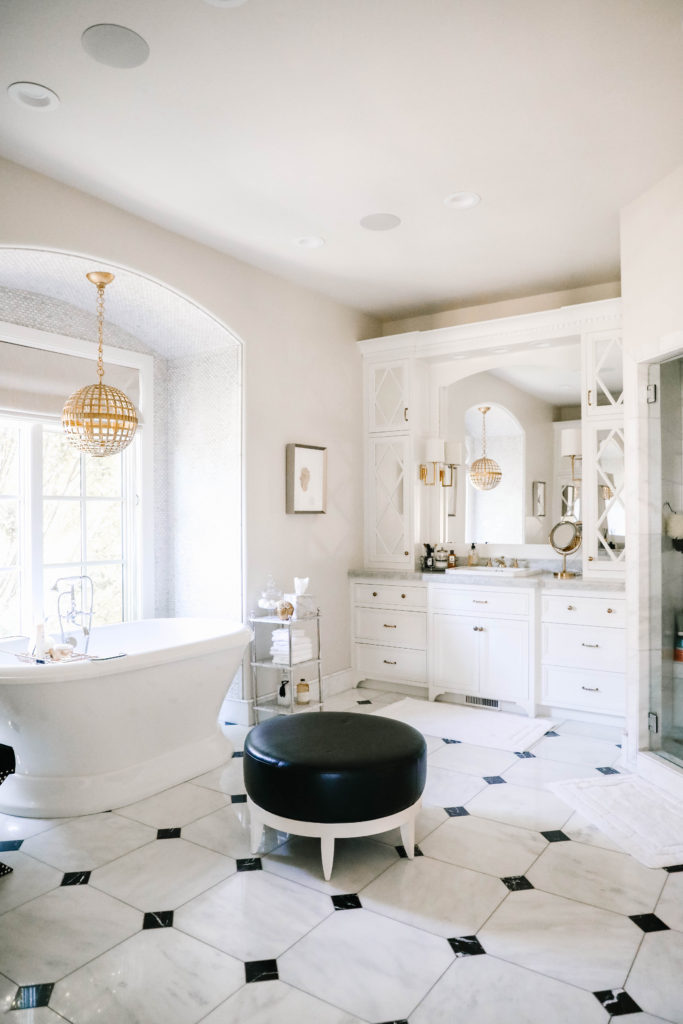 Can we talk dream closets!? Holly's master closet has storage galore mixed with beautiful style!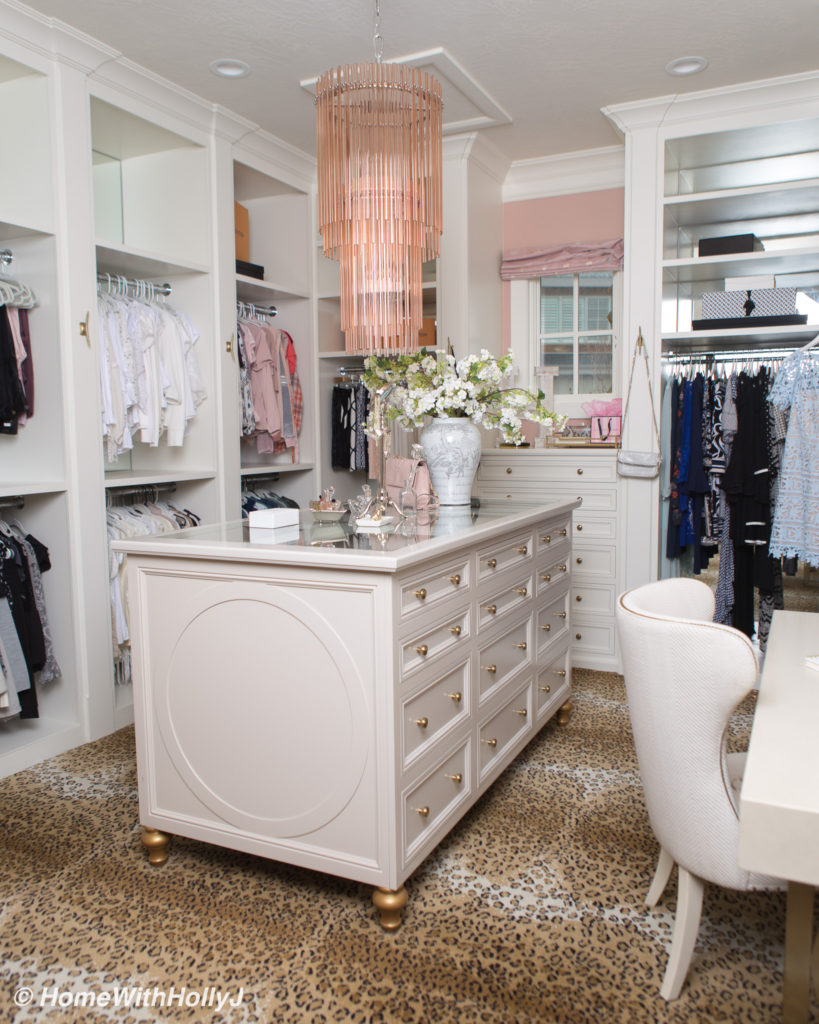 One thing I love about my closet is that there's a closet inside the closet! It's so nice having a space to store items that would typically clutter up my closet space. I keep all my workout clothes and shoes in there as well as my coats, and seasonal clothing. It's a great place to keep my suitcases and travel bags too. 

Holly Jolley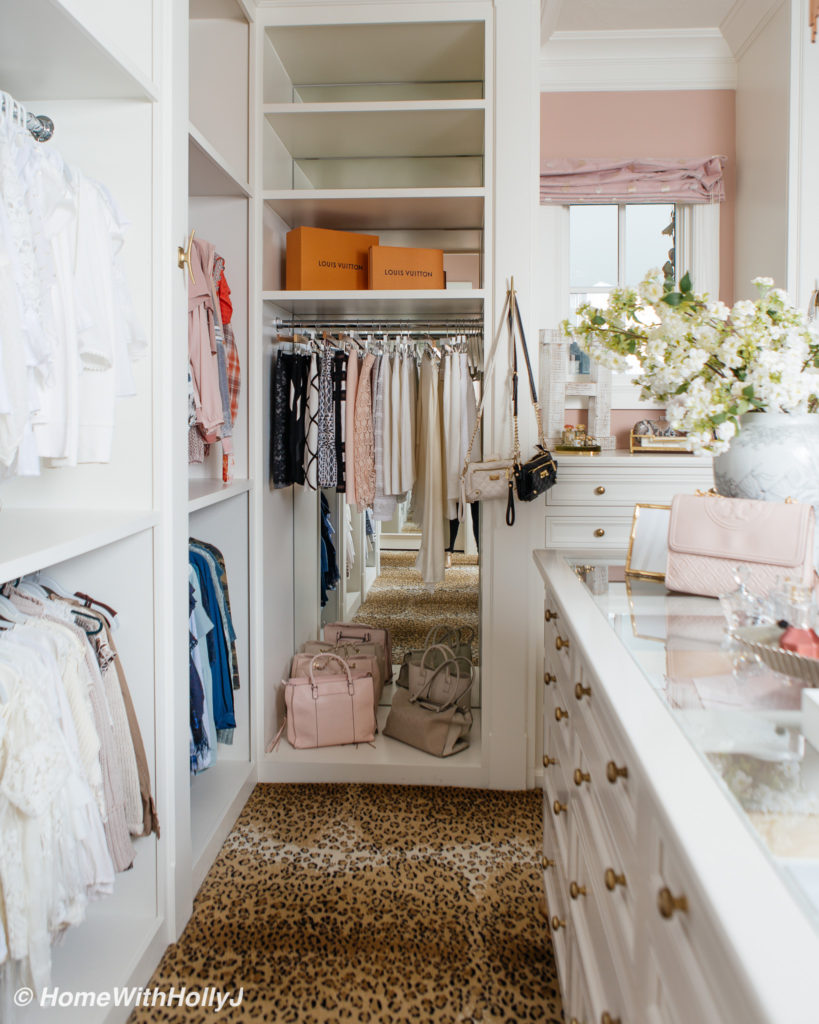 Gray and white accents in one guest bedroom create an inviting space.
And navy bedding and decor in the second guest bedroom could not be more beautiful.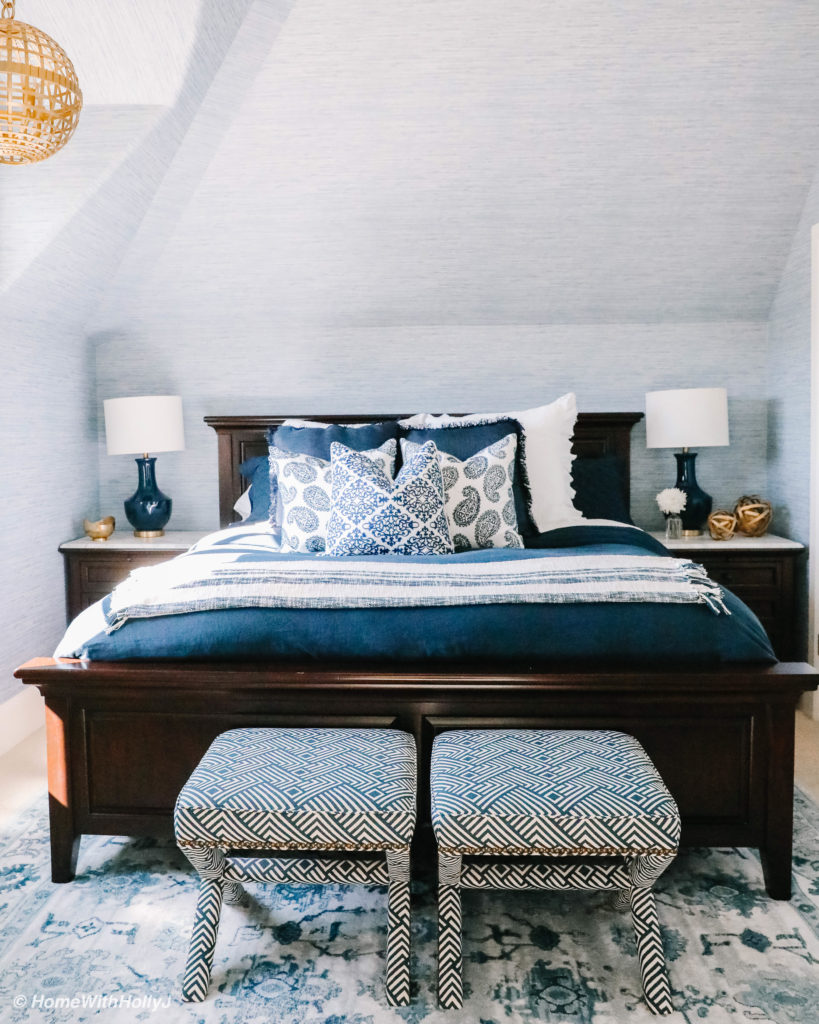 The guest bath is equally beautiful and inviting.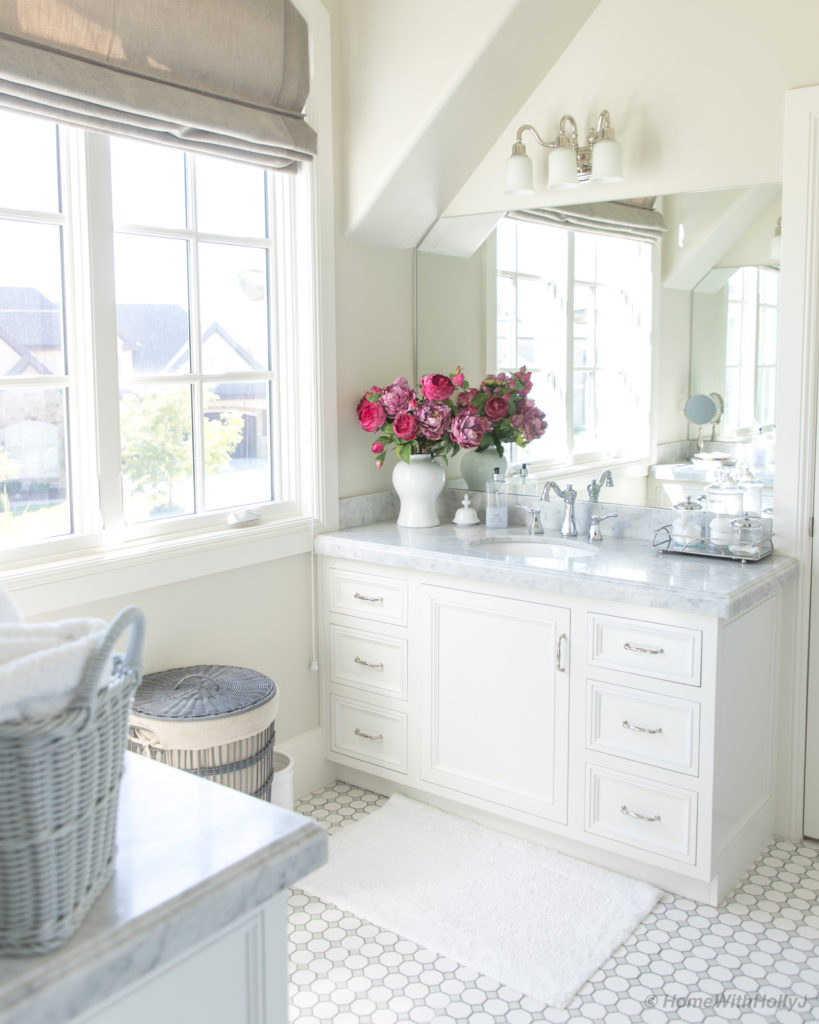 Holly and her beautiful family spend time in the summer at their Washington home where they eat many meals outdoors at the gorgeous tables Holly sets.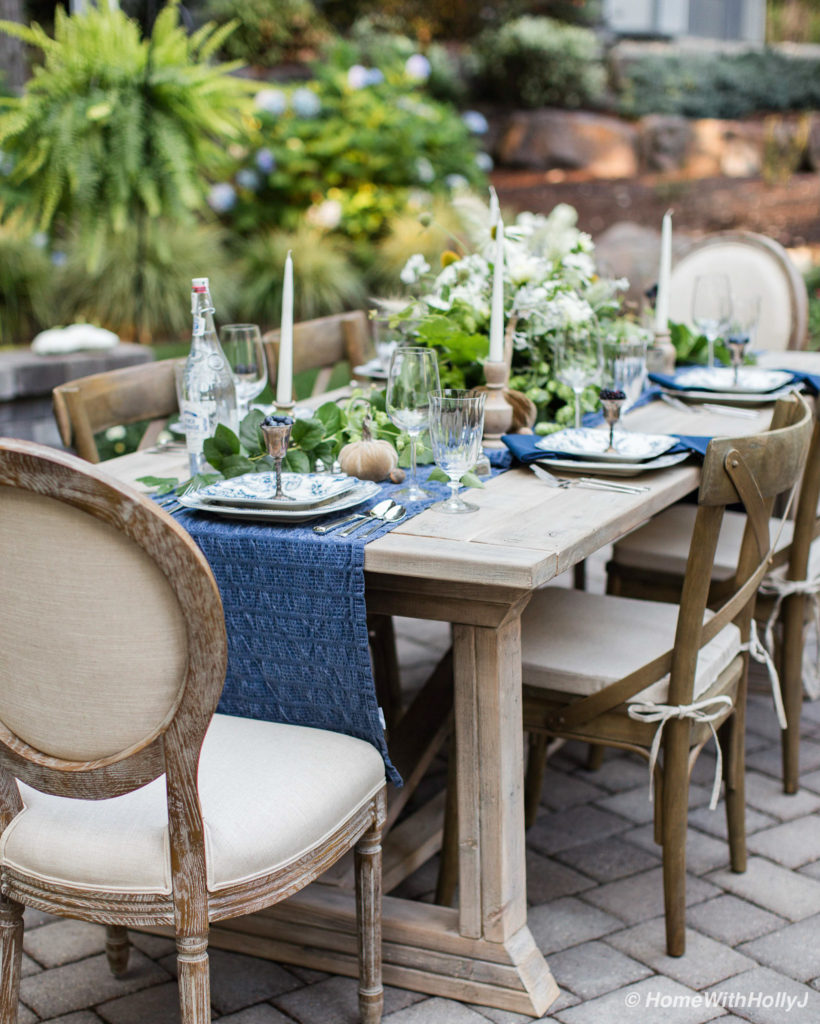 And as if that was not enough beauty, their idyllic cabin in Montana provides another getaway for family and friends!
My family is everything to me and my most important job has always been being a mother and a wife. I have always enjoyed homemaking and creating a warm and welcoming home. I love to decorate, entertain and host, garden, and cook homemade meals for everyone. I call myself a gatherer of people and have always done that since I was little.

Holly Jolley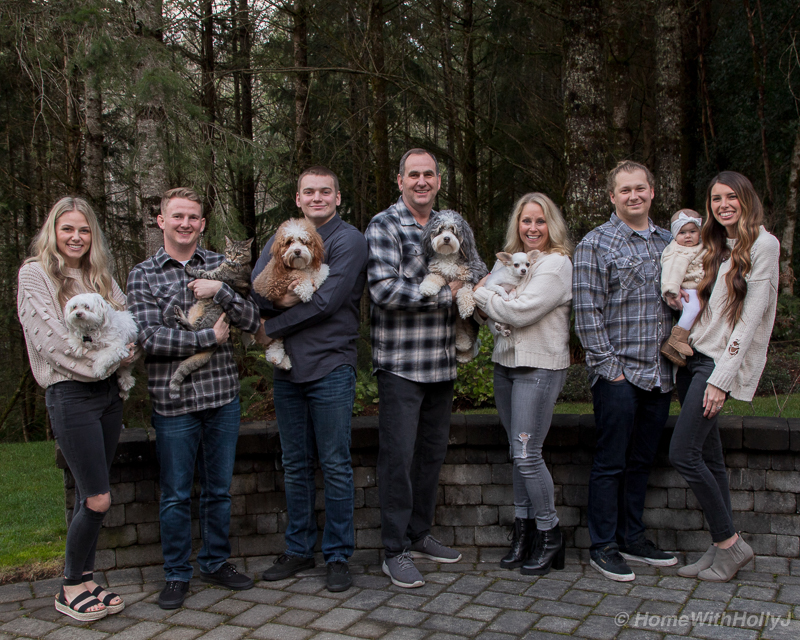 I hope you've enjoyed this Beautiful Home Tour and all of the stunning spaces Holly has created for her family. Holly shares tons of inspiration on her blog, HOME WITH HOLLY J and daily photos on her INSTAGRAM @homewith hollyj