A Guest Bedroom Makeover for $140!
I rarely go in the guest bedroom at our home in Los Angeles. It has a tendency to be the space where things collect that don't really have a permanent "home" and because we don't often have house guests when we are here, I never really took the time to make it the beautiful space a guest room should be.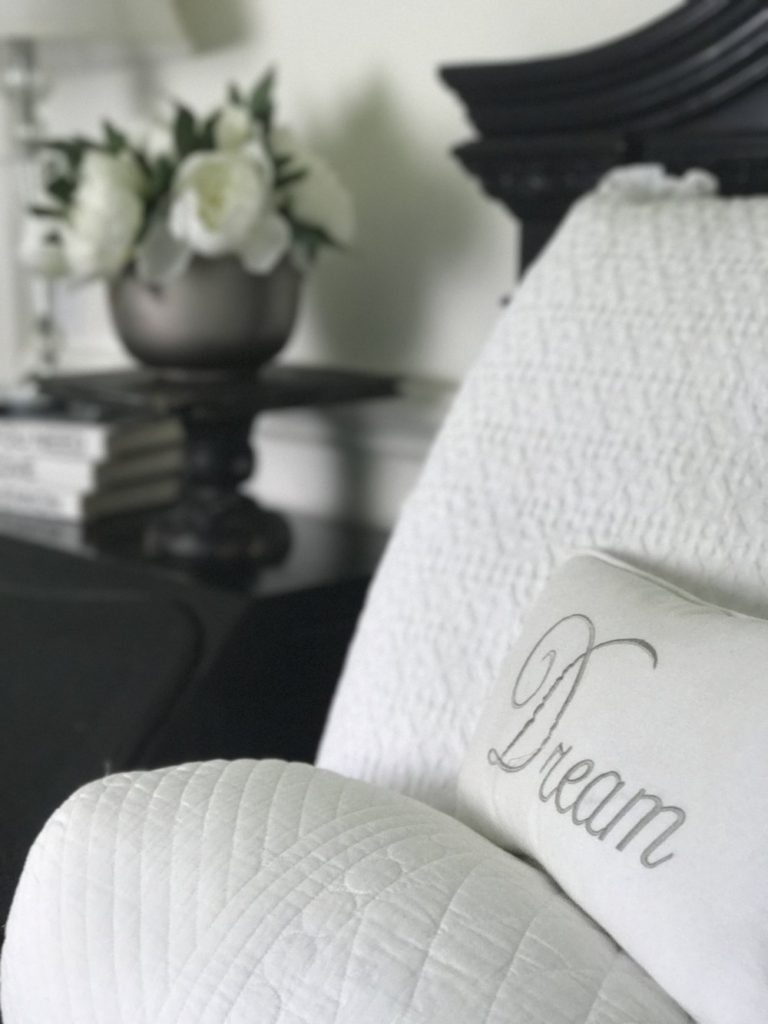 We did paint the bed black when we first moved in. This was mostly because we had some other pieces of "homeless" black furniture that ended up in the guest bedroom and the original yellowish color of the bed was definitely NOT working. I figured with all of the furniture being one color at least it would look somewhat intentional, and black is a "neutral" in my book.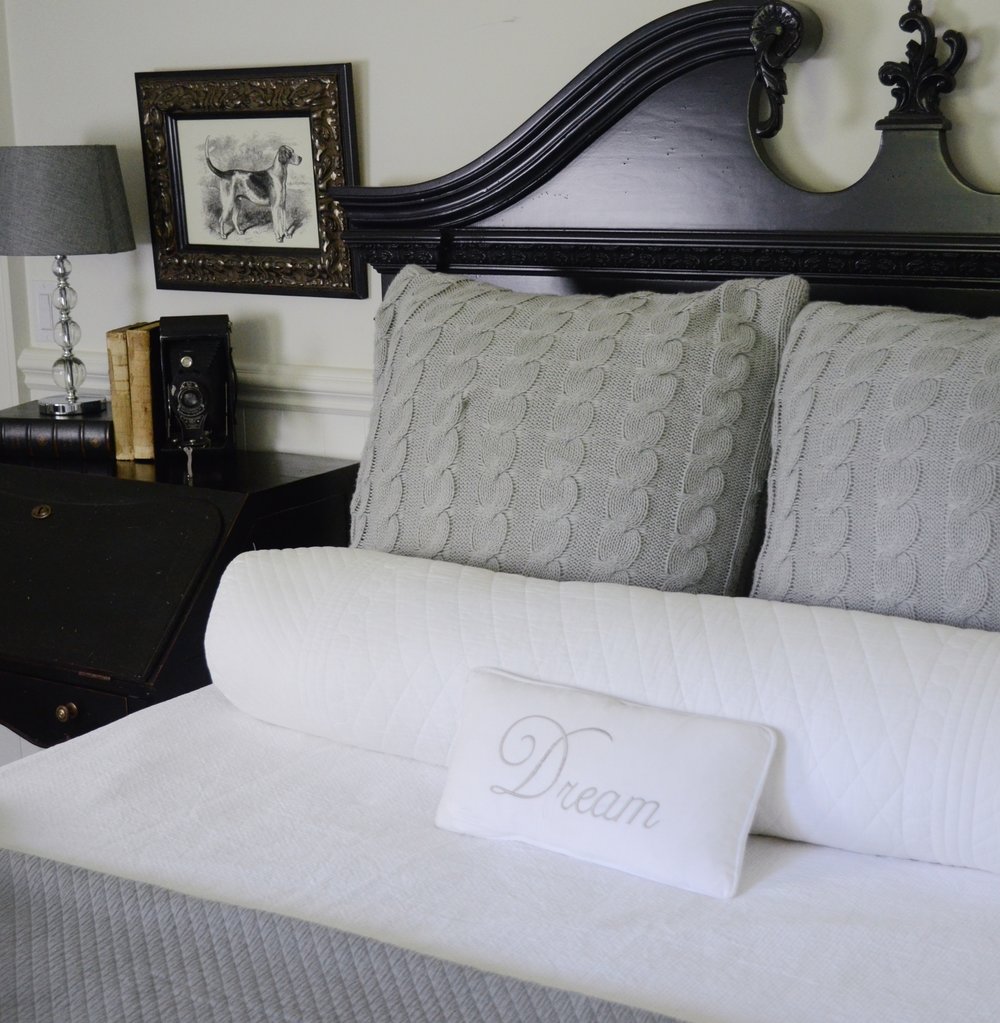 These were the bits and pieces of bedding that I put together when we first moved into this house.
I also didn't buy ay new bedding for the room when we moved in. The bedding that I did use was pieced together from prior guest rooms and a few things from my kids beds that they were no longer using. I never really took the time to create a cohesive look or feel in the room, so when I heard my friend was coming for a visit I decided to do a super quick makeover of the bedding to freshen it up for spring!
I gave myself a budget of $150 and headed to HomeGoods to see what I could find!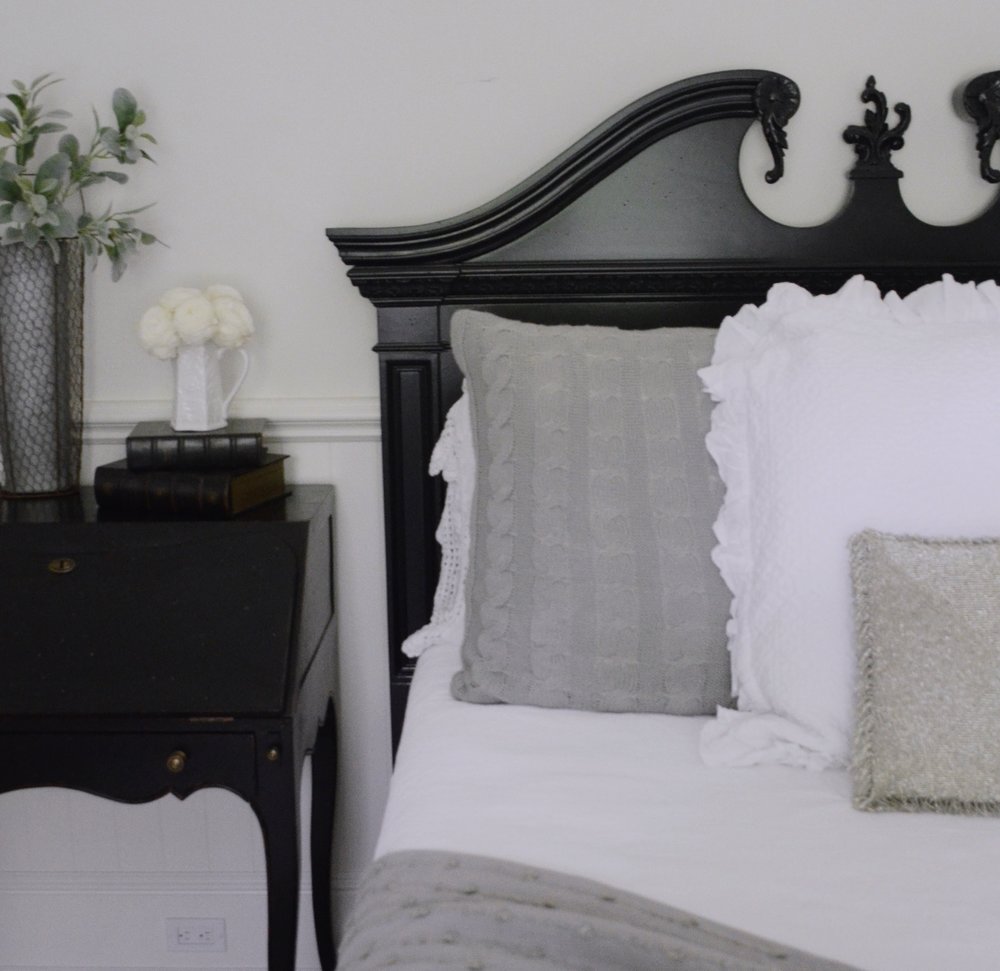 My original gray euro squares with an additional white pillow and this gorgeous beaded accent piece.
I already had white sheets and wanted to add a white matelasse cover so I had a neutral base to work with. I found a beautiful, lightweight cover from Piu Belle that was a steal at $50!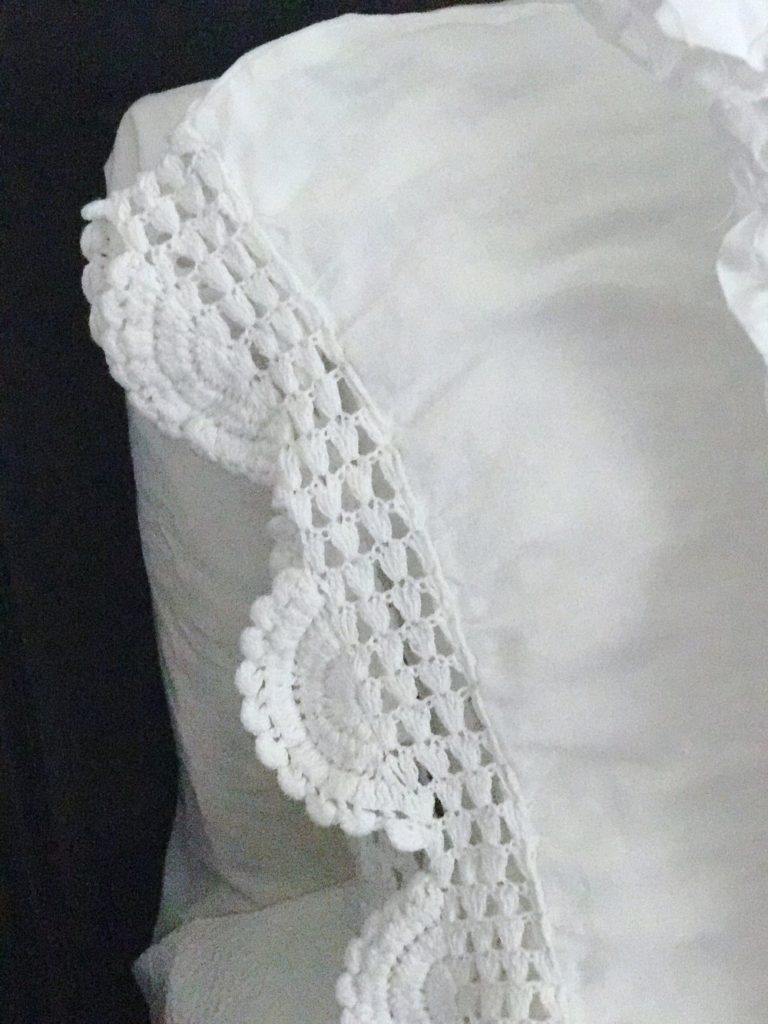 Next I went to an aisle with a ton of Euro square pillows in different colors for $25 each. I grabbed several different pairs figuring I would try them out and return whatever didn't work. I love that HomeGoods has such a great return policy!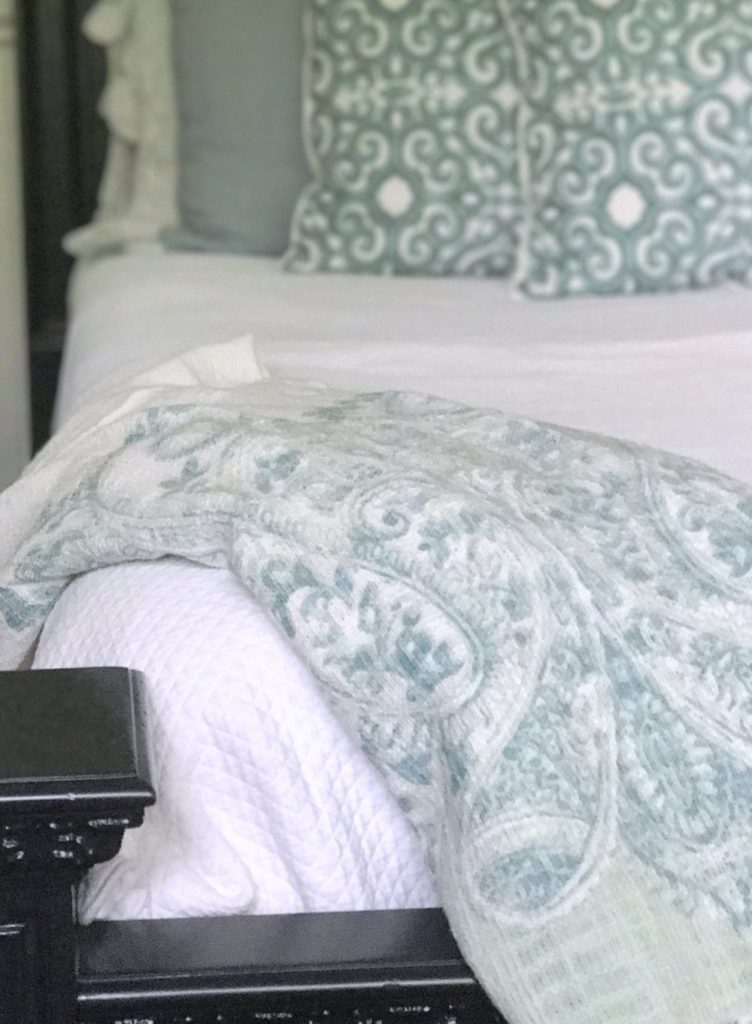 I fell in love with this throw blanket and the cute tassels on the euro squares!
I really didn't have a specific accent color in mind for the room so once I got to the throw pillow section, I was just looking for things that coordinated with the Euro squares or had an interesting texture. There were so many that caught my eye, and most of them were $25 or less, so I put about ten in my (now overflowing) cart with the intention of going home to play with different combinations and return what I didn't use. I also grabbed a few coordinating throw blankets that were $16 each, because in my opinion, no bed is complete without a cozy throw blanket draped across it.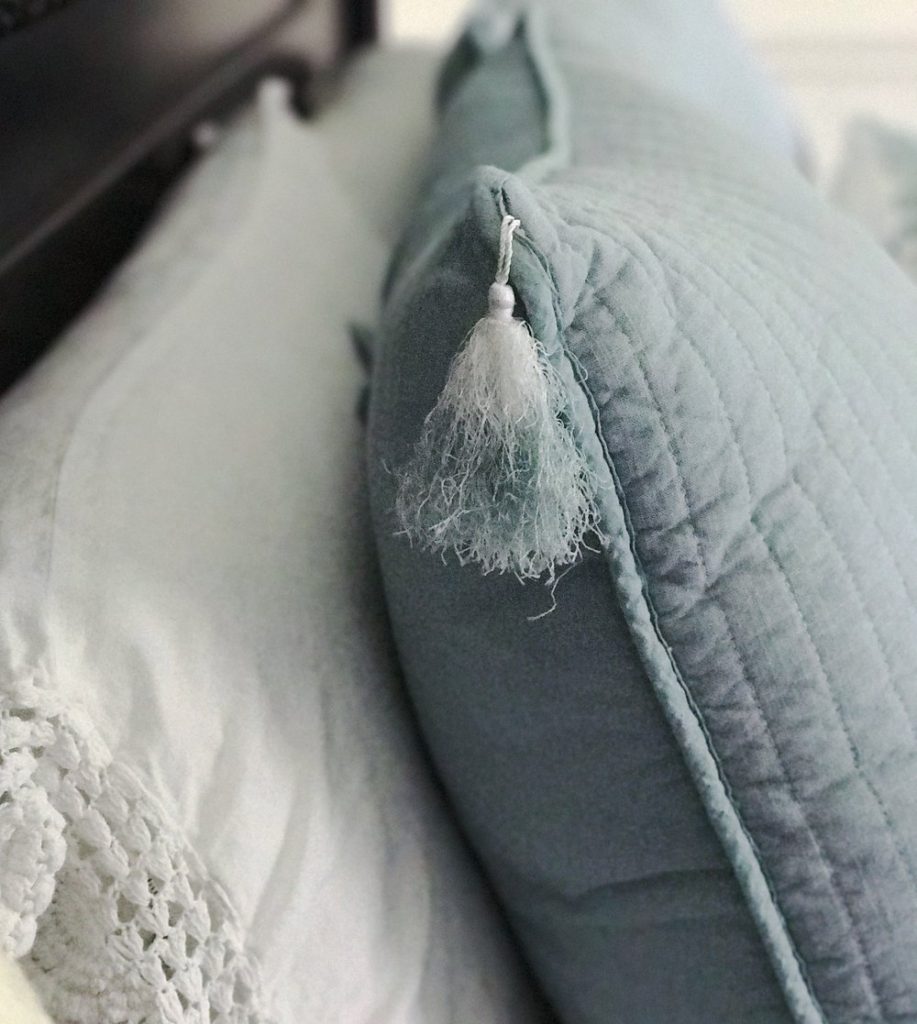 Finally I found a $25 crystal lamp with a white shade to use on the nightstand, so that there was no competing color I had to work around.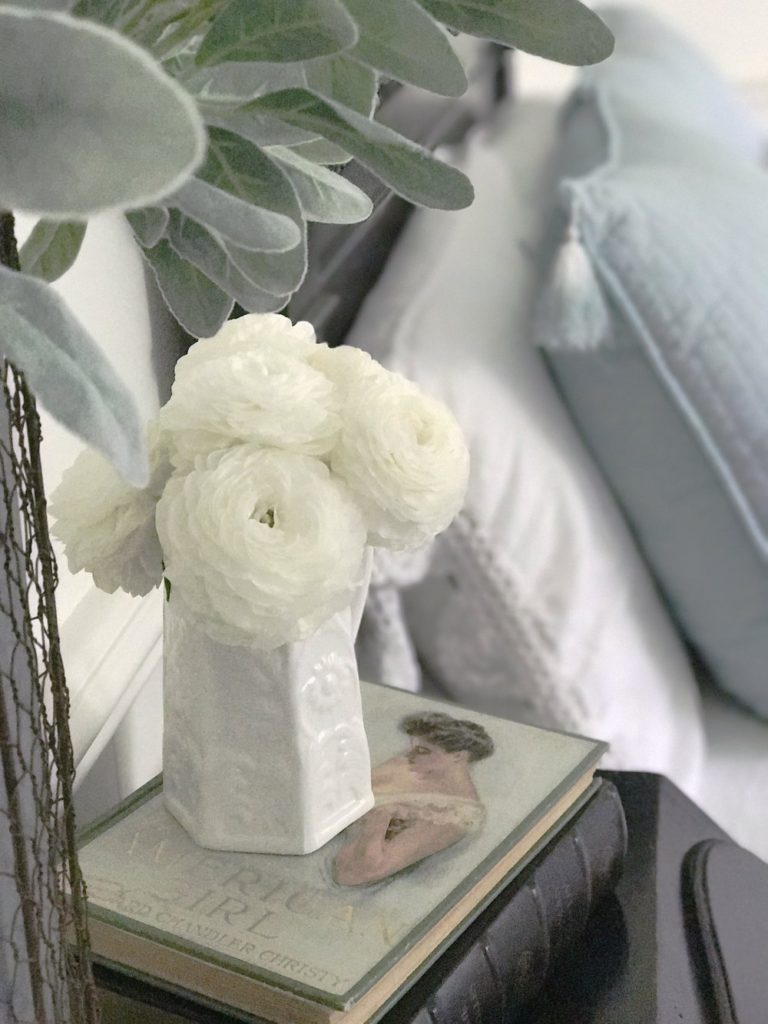 When I got home, I began layering the pillows in different combinations and adding in the throw blankets as accents. It was amazing how different each combination of bedding and pillows looked in the room. Having a neutral base to work with really made all the difference because I was able to easily shift the overall color in the room with a few simple pieces.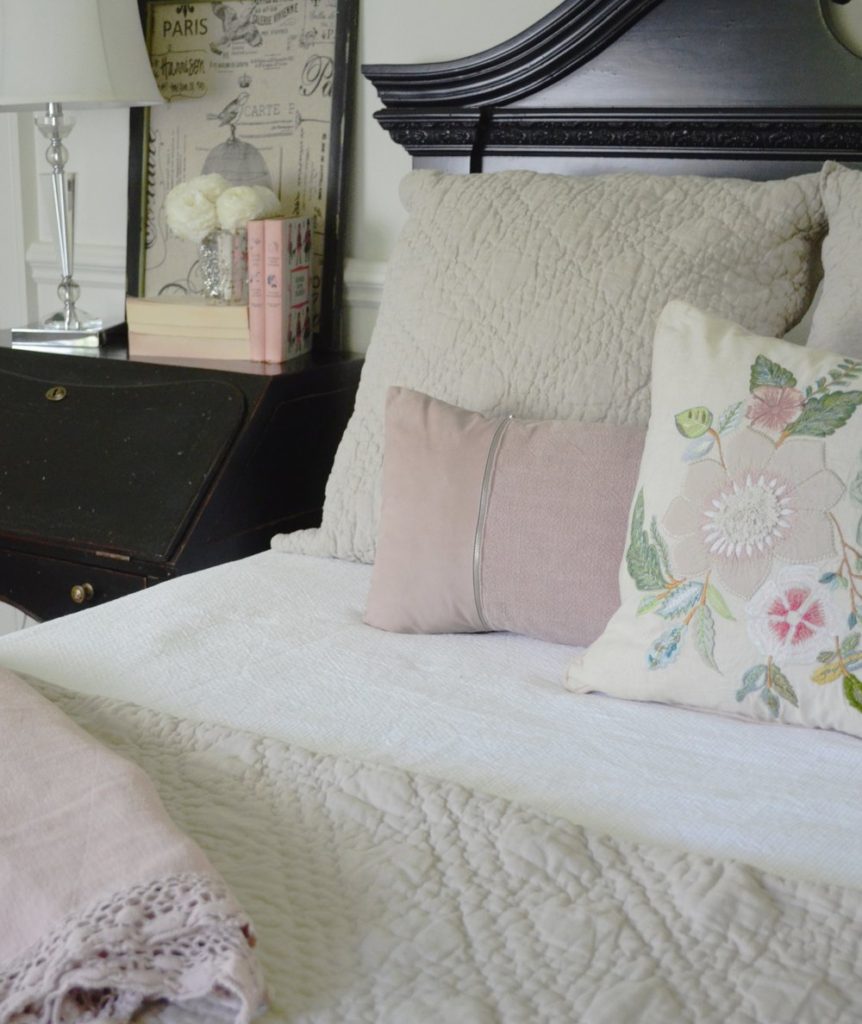 These accent pillows and throw were warmed up by the addition of the linen euro squares and duvet cover.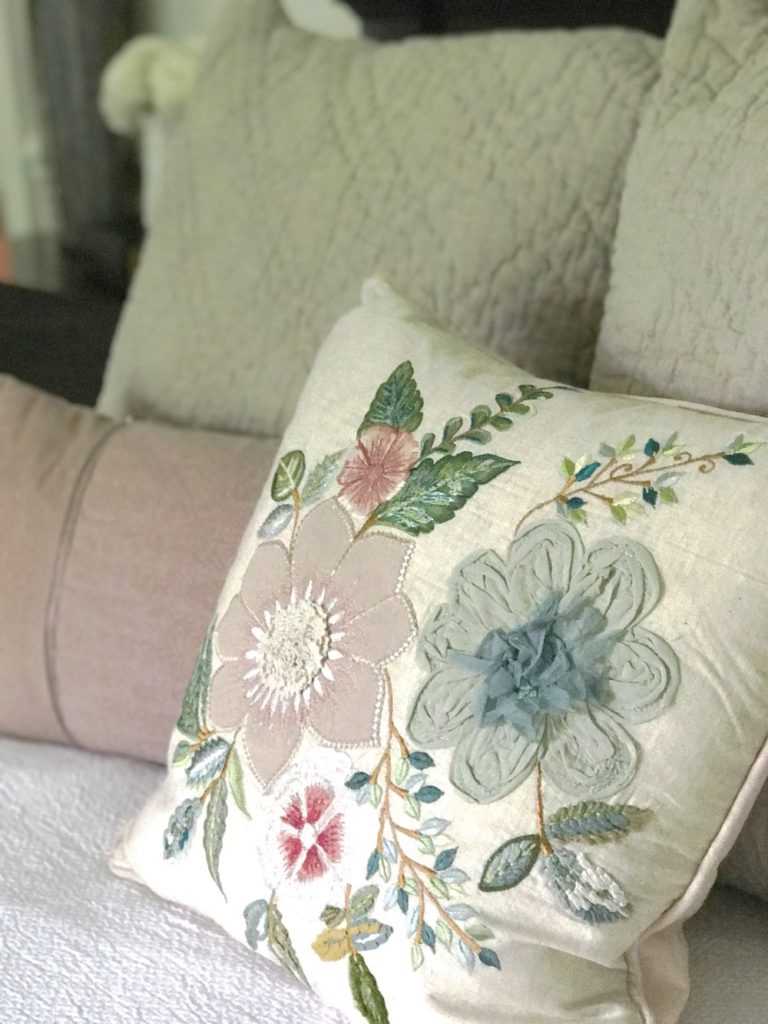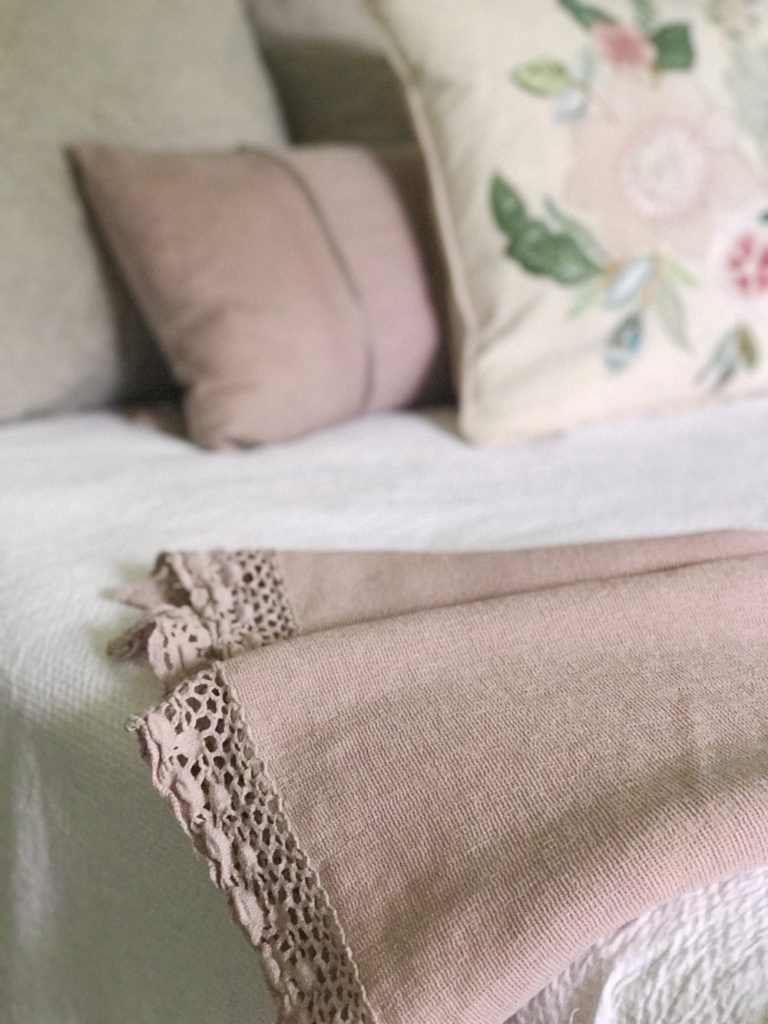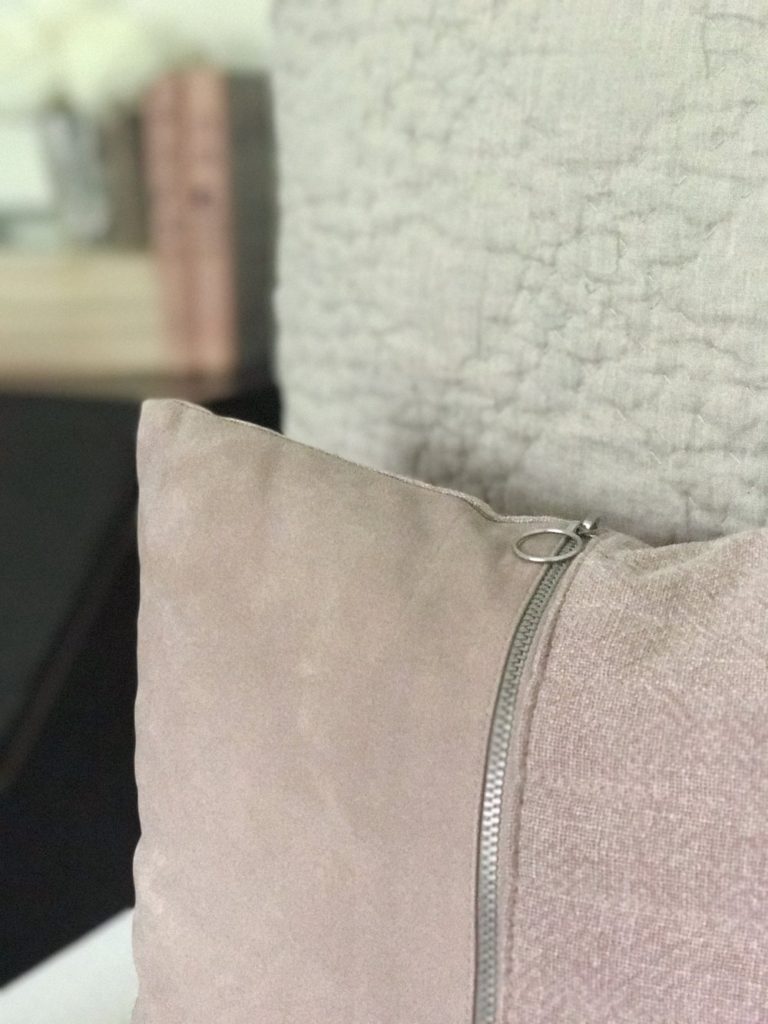 Along with swapping out the accent bedding, I played around with different accessories on the nightstand and a few different artwork pieces I had around the house. The simple addition of some coordinating books or an inexpensive piece of artwork, really helped to give the room a cohesive look.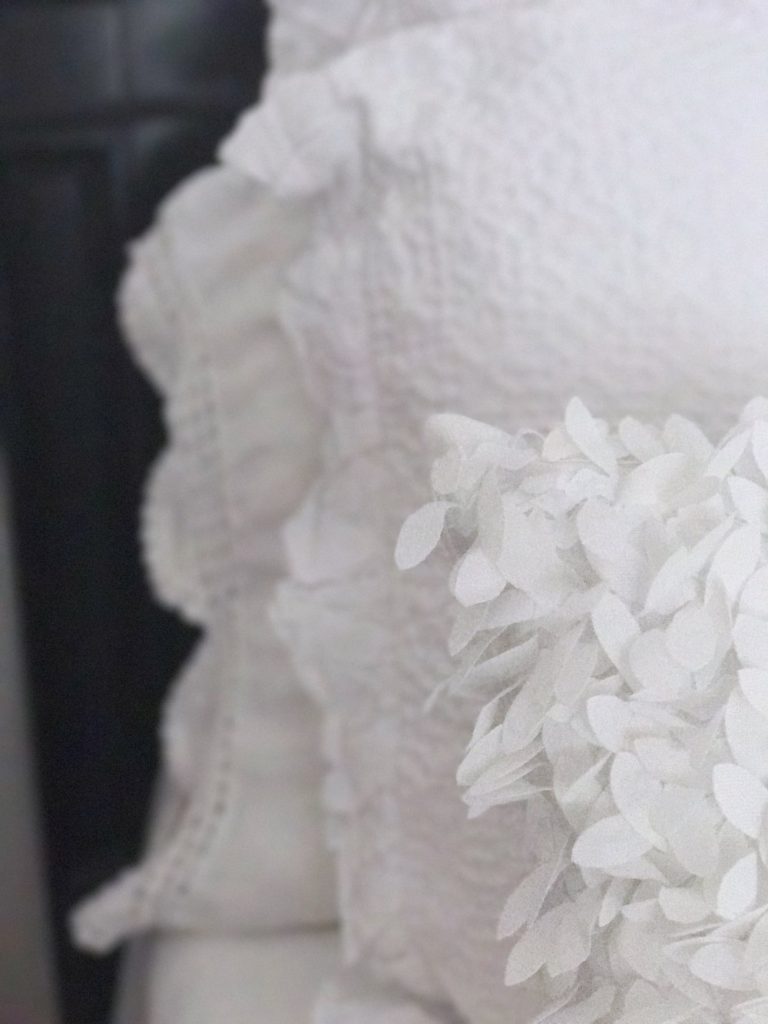 I love the crisp, fresh look of all white bedding and the texture of these pillows added just the right amount of interest to keet it from looking flat.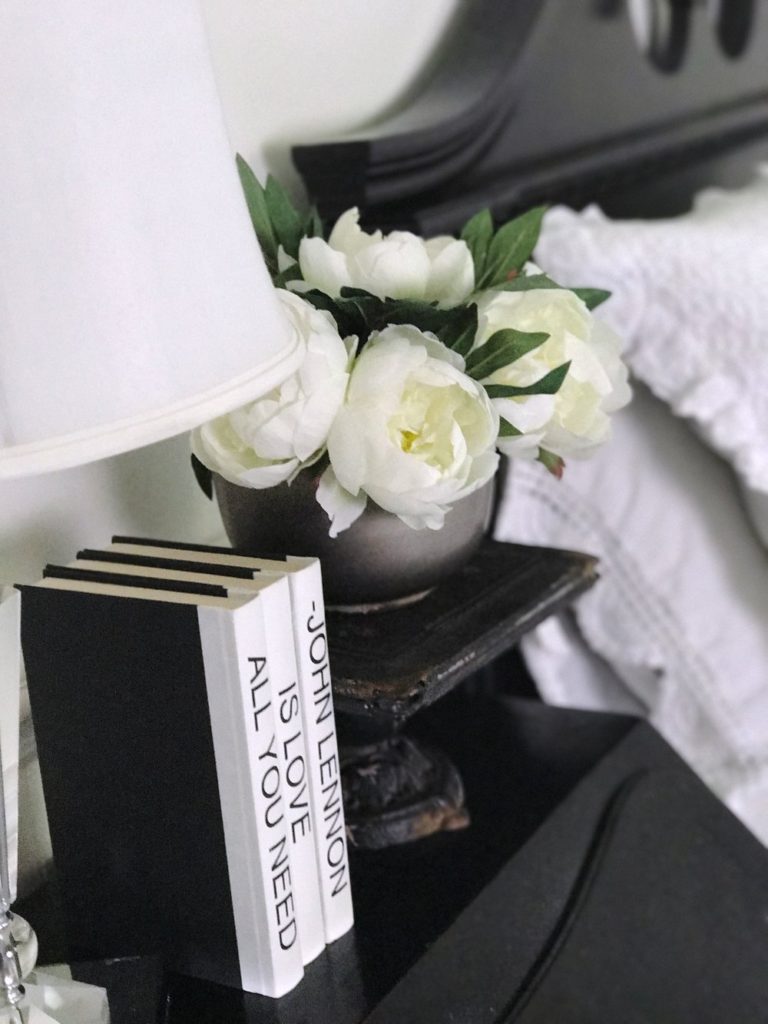 Ultimately, I had four different options, each with their own distinct look and feel.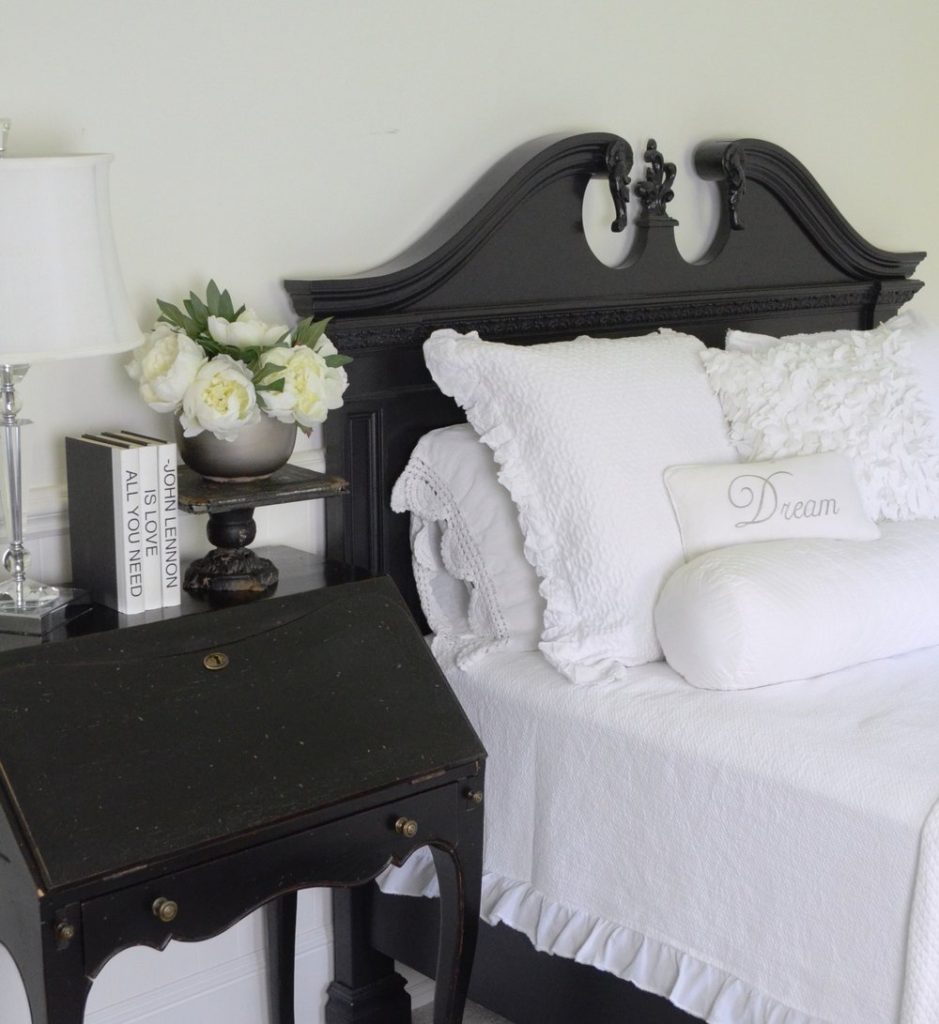 It was surprising to me, because it is not usually my style, but the black and white option turned out to be my favorite. There was something so fresh and clean about having completely white bedding contrasted against the black bed frame.
So, in the end, I decided on the all white option and only spent $140!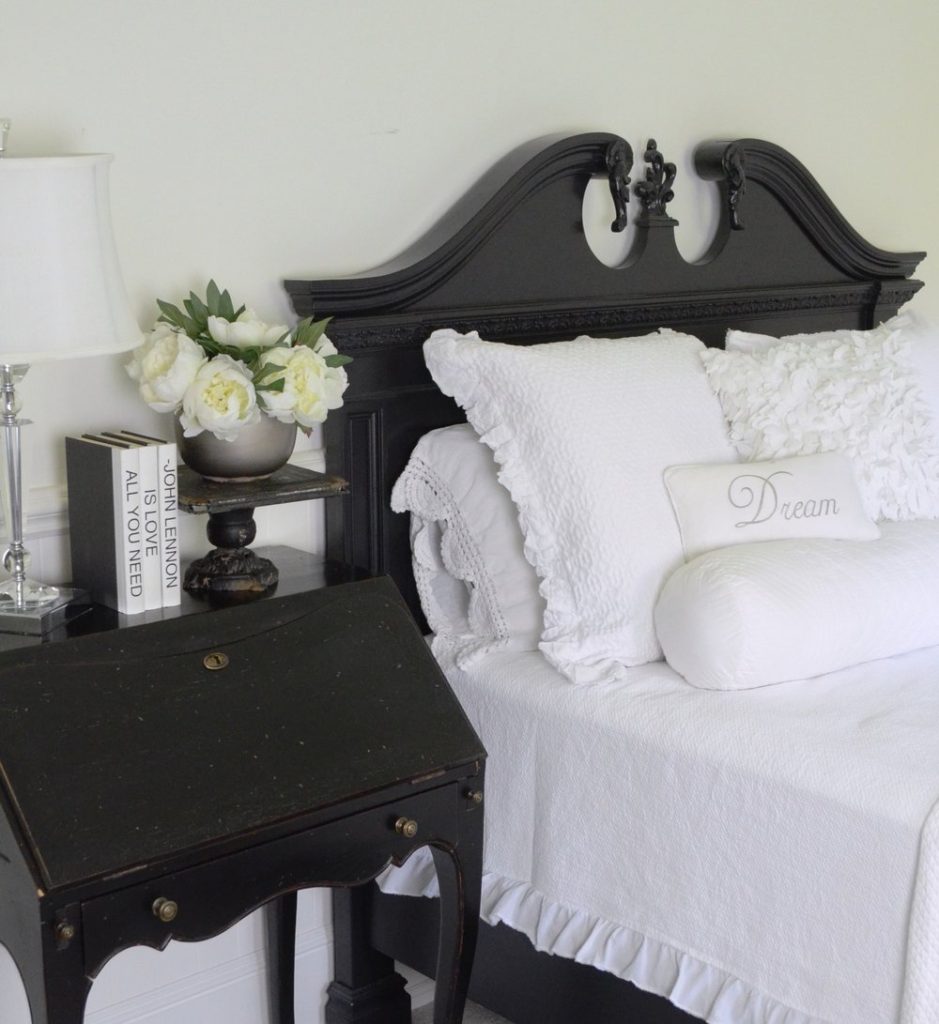 When my friend arrives, I hope she is able to snuggle in to our freshened up guest bedroom and read a good book or enjoy her morning tea. It brings me so much joy to create a space in our home that feels comfortable and yummy, especially when I get to share it with the people I love!